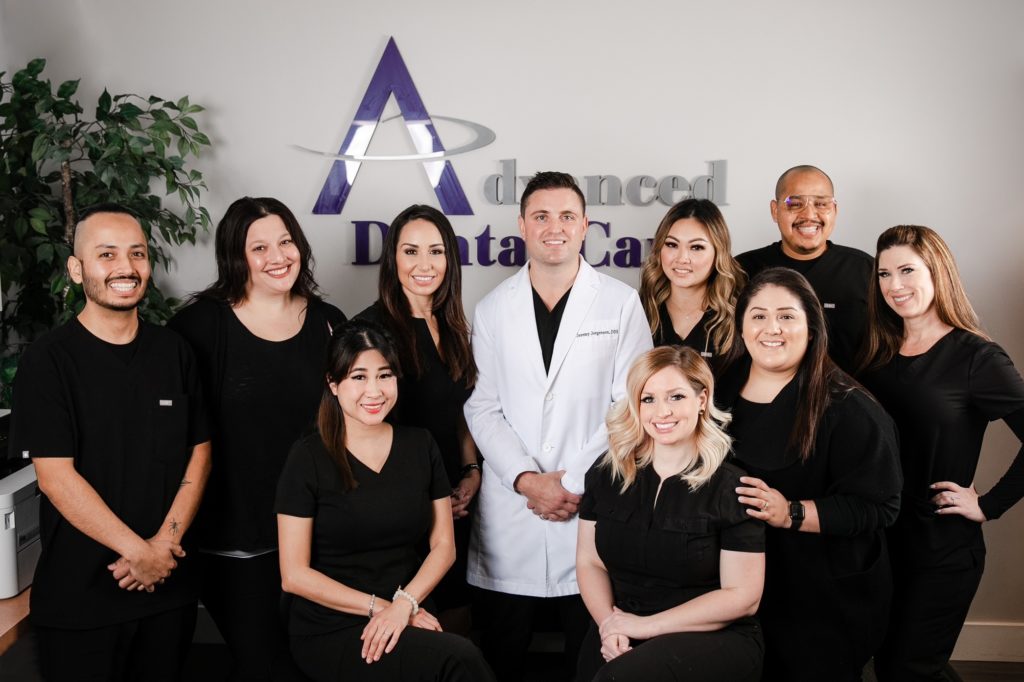 At Advanced Dental Care, we hardly need a reason to celebrate, but this one calls for a celebration.. we're celebrating our 8th anniversary this July 23rd, 2022!
It is so hard to believe another year has flown by again, but time flies when you're having fun. And fun is easy to be had when you work with such great people every day. Each year our Advanced Dental Care family grows a little bigger and our bonds grow stronger as we go through the ups and downs of life together. More importantly we get to spend quality time with great people that makes coming to "work" less of a job and more of a pleasure. This last year has been nothing short of amazing together and we want to share that with you!
Growth with Gratitude
We kicked off the year with the theme "Growth with Gratitude". The goal was to grow our practice in several areas, while also taking time to be grateful and give back to each other and our community. Thankfully, we were able to hit several of our goals including, increasing patient referrals of other great patients and expanding our team.
We also participated in several events to give back to our community partners including purchasing and packaging supplies on Family Serve Night for Share Our Selves; collecting and donating candy for Operation Gratitude; providing school supplies, Christmas gifts, Easter baskets, and Mother's Day gifts to Project Self Sufficiency; and providing financial support and an in-office "Kindness Day" for our friends at Let's Be Kind. Not to mention our in-office patient giveaways to celebrate our patients.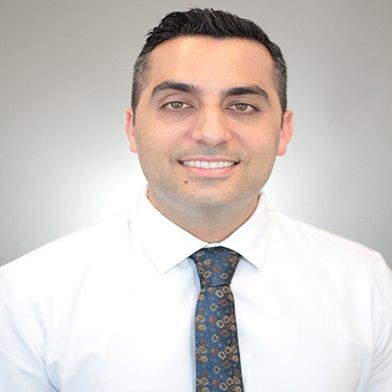 Highlights:
Growth – Since our last anniversary, we finished last year with the biggest growth in patients we have seen since opening in July 2014. We attribute this to our amazing staff including the additions of our Oral Surgeon/MD Dr. Kevin Coppelson and our Endodontist, Dr. Hadi Shbeeb.
Growth – And of course none of it would be possible without our amazing patients who kindly referred over 300 family members, friends, and co-workers to our office through direct referrals and gave us over 100 5-star reviews on Google and Yelp!!!
New Team Member – In November 2021, Dr. Amanda Maitino, a fellow USC dentist, joined our team as a general dentist. Dr. Maitino works as an associate dentist on Tuesdays and Saturdays.
New Baby – In January 2022, dental hygienist Kim N. and husband Bryan welcomed Baby Zoey.
New Team Member – In March 2022, we welcomed a new team member, Schantelle Alvarado. Schantelle has been in the dental industry for over 15 years and has been a great asset to our team covering both front office and back office operations.
New Team Member – In April 2022, Dr. Iris Zhou joined our team as a general dentist. Dr. Iris works as an associate dentist on Fridays.
New Baby – In May 2022, front office administrator Janet M. and husband Sal welcomed Baby Emma.
New Baby (coming soon) – In June 2022, Dr. Jorgenson announced he will be having a baby girl this September 2022.
Reflections and Looking Forward
As we reflect back on all the amazing accomplishments since our last anniversary and over the last 8 years, we can't help to feel extreme gratitude and appreciation. Not everyday is perfect as we're all human dealing with humans (and difficult insurance companies), but our loyal and kind patients make it worth every minute so we thank you more than you will ever know.
Thinking back to all we have done also reminds us of how much more we can do together! We start this 9th year more motivated than ever to bring you the highest quality dental care with the best dental providers in Costa Mesa, Orange County, and (in our opinion) beyond.
Thank you for allowing us to be your favorite Costa Mesa dental team. Here's to a great 8 and 8 more – Cheers!
Happy Anniversary Advanced Dental Care!