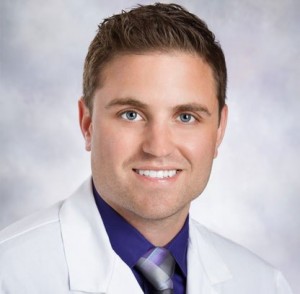 Do you need an emergency dental appointment?  It's 10:00pm on a Friday night.  You're tooth starting aching this morning and you've tried ice packs, over-the-counter pain relievers, and whatever else you can find on the internet, but nothing is helping.  You're having a dental emergency!  When you need us most, we want to be here for you!  That's why Dr. Jeremy Jorgenson and the Advanced Dental Care team in Costa Mesa, CA are available 24 hours a day, 7 days a week for your comfort and convenience!
Emergency Dental Care in Costa Mesa
There are many times when a patient is experiencing pain, discomfort, swelling, redness, etc.  It could be as simple as sensitivity resulting from teeth grinding to decay that has reached the root canal to a cancerous lesion on the gums.  Without seeing a dentist, you simply don't know if you need to be seen for an emergency dental appointment!

Toothache due to decay or gum irritation
Bleeding, swelling, redness
Chipped tooth
Cracked tooth
Loss of temporary filling or crown
Abscess
Physical trauma
Loss of tooth
What to do in a Dental Emergency?
Call or text us now at (714) 424-9099 for an emergency dental consult.  We can go over symptoms, possible causes, instructions, and get you in our office as soon as possible.  If you've experienced a physical trauma to your mouth that has resulted in excessive bleeding or swelling, loss of many teeth, teeth or objects lodged into the gums, we may refer you immediately to the emergency room.
Things you can do at home
Toothache (not from injury)

Try taking the recommended dose of your preferred pain relieving medicine (ibuprofen, acetaminophen, etc.)
Avoid eating and drinking in that area
If around the gums, try flossing in the area to dislodge any food or objects that may be present

Small amounts of Bleeding or Swelling

Apply pressure with clean, dry paper towel to any bleeding areas

If this does not stop bleeding, try wetting the paper towel with ice cold water

Apply cold compress to areas of swelling
Avoid blood thinning medications including aspirin

Chipped or Cracked Tooth

Try not to swallow the broken tooth
Avoid eating and drinking in that area

Loss of Temporary Filling or Crown

Avoiding chewing in the area
For temporary crowns, you may be able to place the crown over the tooth to protect the tooth until a new temp can be made

Abscessed Gums or Tooth

Don't poke or prod the abscess or touch with fingers
Avoid chewing in that area

Loss of tooth (not from injury)

Rinse the tooth and try to gently place the tooth back in the socket

If the tooth will not stay in place, put it in a glass of milk and call us immediately

Avoid touching the root portion of the tooth (the part that was in your gums)
Avoid touching the open socket to prevent infection
Put the tooth in milk to help preserve it
Contacting Advanced Dental Care
We want you to know that as a patient of Dr. Jorgenson's, you can be comforted in knowing that we are available to you when you need us most.  We are available 24/7 by phone, email, text, live chat, facebook, twitter, yelp, and more!  Call us now for a dental emergency appointment in Costa Mesa, Orange County, CA!
Call/Text:  714-424-9099
Email:  info@mycostamesadentist.com
Live Chat:  www.mycostamesadentist.com
Facebook: www.facebook.com/mycostamesadentist
Twitter:  @mycostamesadds
Save
Save
Save
Save
Save
Save
Save