Laser Gum Therapy and Invisalign
Most think of New Year's Day or Spring as the time for new beginnings, but what better time to start than now.  November marks the turn into the winter season and while most of us are usually wrapped up in holiday gatherings and gifts for others, we forget about one very important person.. YOU!  We have to take care of ourselves to be able to take care of others the best we can.  This starts with total mind and body health, and especially your smile!
Two of the most common conditions in dentistry include Periodontal Disease and Crooked Teeth.  Periodontal Disease is an active infection in the gums that must be treated by a professional.  A common misconception is that a patient can brush or floss a little extra, but toothbrushes and floss can not reach the bacteria that have now burrowed pockets around our teeth.  When left untreated, periodontal disease can lead to a number of other conditions including tooth loss.  By using traditional procedures such as Scaling and Root Planing combined with our advanced technology diode lasers and medicinal irrigation we can rid you of the bacteria that is causing the infection!

Crooked teeth can also cause a multitude of dental conditions in addition to not being the optimal look most desire.  Crooked teeth make it very difficult to brush and floss effectively leading to conditions like periodontal disease.  Crooked teeth can cause misaligned bites, TMJ, headaches, popping jaw, clicking jaw, tooth decay and bruxism.  Invisalign clear aligners can be an excellent way to straighten teeth and avoid complicated dental conditions.
GREAT NEWS!  Both periodontal disease and crooked teeth can be treated right here in our Costa Mesa Dentist Office by Dr. Jeremy Jorgenson and our amazing staff!  This month we are offering a special on our Laser Bacterial Reduction (LBR) Gum Therapy, Purchase 3 Quads of Laser Therapy and get 1 Quad Free, and also a special on Inivsalign Orthodontic Treatment with $1000 Off!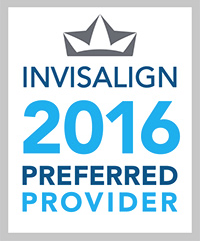 Call (714) 424-9099 now to  schedule your FREE consultation.  Learn how we can help you HELP YOU!  Give yourself the priority and the gift of health this holiday season!
We look forward to meeting you! : )
Advanced Dental Care is located at 3033 Bristol St. Ste. AA, Costa Mesa, CA 92626 near the 405, 55, and 73 freeways.  Conveniently accessible to all of Orange County!  Call (714) 424-9099 or visit us at www.mycostamesadentist.com to schedule your appointment.  Our friendly and knowledgeable staff is available 24 hours for your comfort and convenience.