Our favorite time of year is back and it's taking everything we've got not to hang our Christmas decorations before Thanksgiving (IYKYK!). So while we restrain ourselves, let us tell you about our Black Friday Sale and all the ways we're giving back you and others this holiday!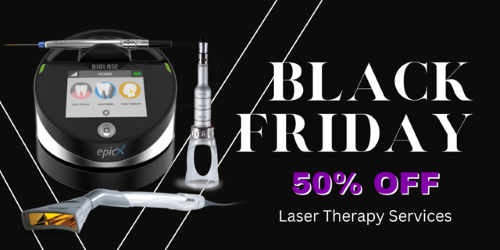 Black Friday Sale
As part of our giving this holiday, we're starting our Black Friday Sale early with 50% off Laser Therapy Services from now until November 30th. This includes Laser Bacterial Reduction (LBR) Therapy, Laser Assisted Gum Therapy (LAGT), Cold Sore Therapy, TMJ Therapy and more! Ask your dental hygienist if you would be a good candidate for any of our laser therapy services. For more details, call us at (714) 424-9099 or live chat us below!
More Giving!
Now let's talk about our other favorite topic: Giving! Giving is so important to us here at Advanced Dental Care. We are so grateful for our patients, our community, and the opportunities given to us each day to help those in need. We support our community partners year round, but we have some special events that you can participate in too this year!
Thanksgiving Food Drive: Bring in a non-perishable item by Friday, November 18th and we'll donate it to Project Self-Sufficiency or Share Our Selves.
CHOC Book Drive: Donate a new book for children at the Children's Hospital of Orange County (CHOC) by Wednesday, November 30th and you'll be entered to win FREE ZOOM! Teeth Whitening ($499 value). Click here to read more about our Teeth Whitening services
Giving Tuesday – OC Rescue Mission: We love all the good work being done at the OC Rescue Mission in Tustin. Donate to the OC Rescue Mission on Giving Tuesday this November 29th and we'll match your donations up to $500! Read more about the amazing work done by the OC Rescue Mission here: https://www.rescuemission.org/our-mission/.
Project Self-Sufficiency Holiday Gift Drive: Help us bring joy to the Project Self Sufficiency families this Christmas by donating an unwrapped gift for a boy or girl ages 0 to 18 or for a single parent (mom or dad). Project Self-Sufficiency will set up a store for parents to choose the perfect gift for their kids!
Don't have time to go shopping? You can also purchase requested items from Amazon and have it shipped directly to Project Self Sufficiency.
Check out these photos from previous years giving events!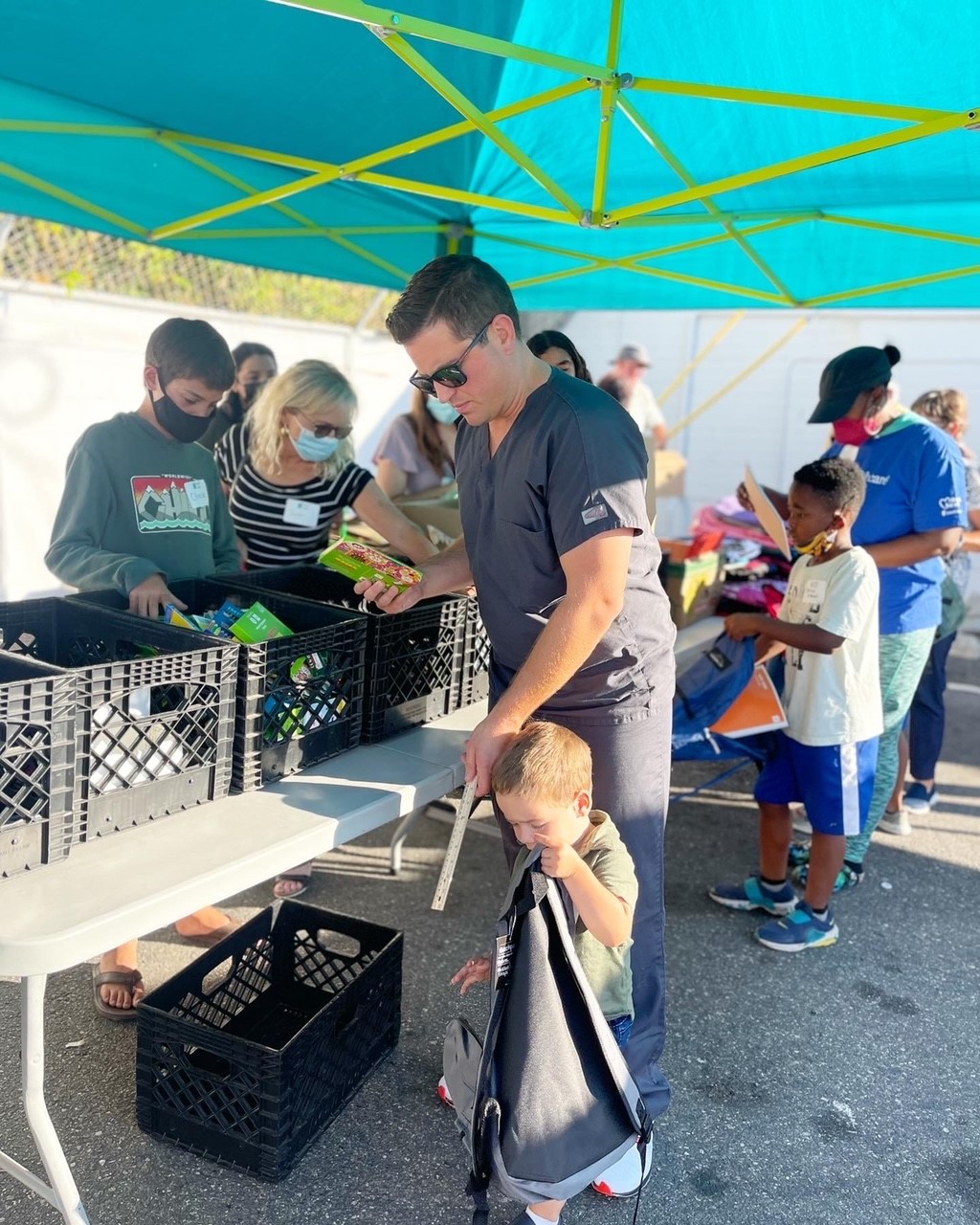 Need more reasons to give?
Studies have shown that giving leads to gratitude and gratitude to joy. That means giving can help bring you happiness, increased satisfaction, and improve your overall health/wellness. All of these things are sure to make you smile! Thank you and Happy Holidays!