Brushing our teeth at least two minutes, twice a day is one of the most effective methods for maintaining good oral health in between visits to the dentist.  Proper brushing technique is equally important to ensure effectiveness and to prevent any damage to the enamel and gums.
Brushing too hard can lead to:
Sensitivity
Gum recession
Worn Enamel
Bleeding
Red, swollen gums
How to prevent brushing too hard?
If you use a manual toothbrush, we highly suggest you use a soft-bristled toothbrush.   Even better, we offer two fantastic toothbrushes at Advanced Dental Care: Sonicare and Oral-B.  Our RDH Lisa Thurm prefers the Oral B Professional 5000.  The round toothbrush head allows for easy access to all surfaces of the tooth and the rotating bristles work effectively to remove plaque and tartar.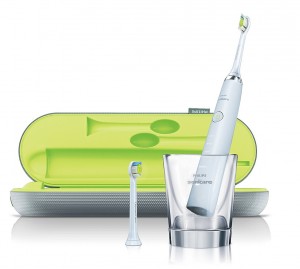 Whether your choose a manual or electric toothbrush, you should never be pressing so hard the bristles are flattened.  Try to angle the toothbrush at a 45-degree angle and make small circular motions.  Avoid straight back and forth, saw-like, motions.  Try mixing up where you begin brushing your teeth so you don't always start in the same place.  And lastly, make sure you replace your toothbrush head every 3 months or after an illness.
Lisa Thurm is the Registered Dental Hygienist at Advanced Dental Care located at 3033 Bristol St. Ste. AA, Costa Mesa, CA 92626.  To schedule an appointment with Lisa or Dr. Jorgenson, you can reach us 24 hours a day, 7 days a week by phone at (714) 424-9099, by email at info@mycostamesadentist.com, or book directly online at www.mycostamesadentist.com.