Understanding Your Dental Insurance Policy
By Brittany Boulay
Many patients are using dental insurance they've obtained through their employer or a self-funded plan.  When choosing a dental insurance policy, it is important that you obtain a plan that will provide good coverage for your needs.  Popular insurance companies that offer PPO plans include Delta Dental, Cigna, Metlife, Aetna, Guardian, Blue Cross Blue Shield, United Healthcare, Assurant, and we accept them all!  Sometimes patients don't have a choice as their policy is negotiated between the insurance company and their employer.  Whatever the case may be, it is very important that you are familiar with your coverages, frequencies, and limitations so you are properly prepared for your appointment.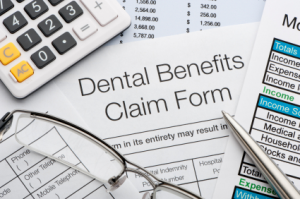 At Advanced Dental Care, our staff is fully trained and equipped to provide a courtesy insurance verification prior to your appointment.  One of our friendly and knowledgeable staff members will take some basic information from you during your initial phone call or email to our office.  Using the information you provide, we request a breakdown of your insurance benefits, frequencies, and limitations.  Although we perform the check, this is not a guarantee of benefits, and is really done as a courtesy to you to make your appointment run smoothly.

The best thing to do once you have an active dental insurance policy is to contact the Member Services number on the back of your insurance card.  Here is a checklist of things to ask the insurance company representative prior to your appointment:
What is my maximum benefit provided?
Do I have a deductible that must be paid by me before my insurance kicks in?  If so, how much and to which services does it apply?
How often can I have exams, x-rays, and cleanings?  Are there any rules that would prevent the insurance company for paying for me?
In the event I am diagnosed with Periodontal Disease, how often will my insurance company help me pay for my cleanings?
If I have a cavity on a back tooth, will my insurance company pay for the natural tooth colored filling or downgrade to the silver mercury amalgam filling?
Are there any any age limits to any services on my policy, such as Fluoride Treatment or Orthodontics?
Armed with this information, you should be prepared for the basics of a normal appointment.  Many larger insurance networks now offer online eligibility checks as well.  What you don't want is to find out about your one-time a year $50 deductible at your appointment when you thought your services were covered at 100%.  We are certainly here to provide you with the best care possible, but we treat patients based on medical necessity and not on what your employer or insurance company said they will pay for.  You have a right to fight for what you need as well.  You can always call and negotiate with your insurance company or ask what plan better fits your dental needs.  Should you ever need more information about payment options, Advanced Dental Care offers No Interest and Low Monthly payments as well.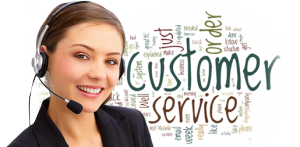 If you have any questions, our friendly and knowledgeable staff is standing by!  Call us today at 714-424-9099 or email us at info@mycostamesadentist.com!
Advanced Dental Care is a full-service dental office in Costa Mesa, CA located at 3033 Bristol St. Ste. AA, Costa Mesa, CA 92626.  We are available 24 hours a day, 7 days a week by phone at 714-424-9099 or by email at info@mycostamesadentist.com.