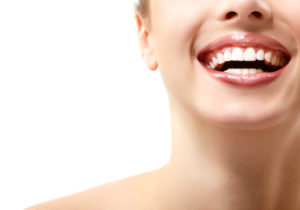 Dental technology is rapidly advancing, and certain tools we have in our office can make your experience at the dentist's more comfortable and efficient than was possible just 10 years ago. The iTero scanner is one example of the technology we have invested in to improve the patient experience at Advanced Dental Care. Dr. Jorgenson and our team may employ this tool for a number of uses, one of the most important being with treatment planning for Invisalign. Keep reading to learn more about how getting clear braces is easier than ever thanks to iTero scanning.  Ready to start? Click here for a Special Offer!

What Is iTero Scanning?
iTero intraoral scanning is a tool that allows your dentist to render a three-dimensional image of your teeth within seconds onto a screen that's located at your chairside. These scanned images are in color, ready instantly, and allow your dentist to talk you through a proposed treatment plan. It's easier to ask all the right questions when you have all the information right in front of you — and those little handheld mirrors we use can only go so far. We know you will notice the difference intraoral scanning makes when it comes to understanding just what is going on inside your mouth.
The benefits of iTero scanning include:
Produces clear, easy-to-understand images
No exposure to harmful chemicals
More comfortable for patients
Improved accuracy in treatment planning
iTero and Invisalign: A Smart Combination
iTero has proven to be an invaluable tool in the treatment planning stages of Invisalign, clear braces for adults. This orthodontic treatment has already helped over 4 million patients worldwide enjoy all the benefits of straight teeth and a confident smile, and it is only getting better and more successful thanks to the implementation of tools like iTero.
Invisalign works using a series of clear plastic aligners that place pressure on different parts of your teeth, gradually moving them into the proper alignment. These aligners are created with impressions of your teeth. Traditional impressions are made by biting down into a wet cement for minutes at a time — by iTero eliminates the need for this messy, inexact method. The intraoral scanner can capture a far more accurate, three-dimensional model of your mouth for trays that are more comfortable and fit just like they should. In fact, research from iTero shows that patients experienced 7 times fewer fit issues when the aligners were created with this scanner.
There's another exciting feature — iTero can also allow your dentist to show you what your teeth will look like once the Invisalign treatment is complete, so you know just what to expect!
SPECIAL OFFER: Start Invisalign treatment by March 31, 2018 and receive a FREE Invisalign permanent retainer!
About the Dentist
Dr. Jeremy B. Jorgenson is the dentist your friends and neighbors trust for experienced dental care. To learn more about your options for orthodontics in Costa Mesa or to schedule an appointment for state-of-the-art dentistry, please do not hesitate to contact the office of Advanced Dental Care at 714-424-9099.