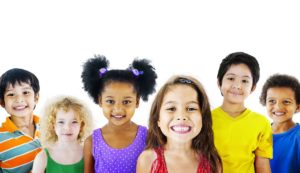 Advanced Dental Care in Costa Mesa
At Advanced Dental Care, it is extremely important to us to support our community, especially our youth!  That's why every year we partner with an amazing local non-profit called Chava's Angels at Heart Foundation to raise donations of school supplies for unprivileged youth in our community.  We also donate toothbrushes, toothpaste, floss, and mouthwash to keep their smiles bright!
Bring in any item from the suggested list below and receive FREE FLUORIDE at your dental visit!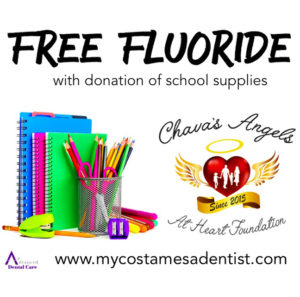 Students from Kindergarten to High School are in need of the following items:
Pencils
Pens
Highlighters
Crayons
Colored Pencils
Erasers
Glue Sticks
White-Out
Scissors
Protractors
Folders
Notebooks
Lined Paper
Computer Paper
Index Cards
Post-Its
3-ring Binders
Planners
Pencil Boxes
Rulers
Staplers
Backpacks
Lunch Boxes
Combination Locks
Calculators
Printers
Laptops
Tissues
Hand Sanitizer
We thank you in advance and hope to see you soon!  For more information, called (714) 424-9099 or shoot us an email at info@mycostamesadentist.com.
Advanced Dental Care in Costa Mesa, CA is a full-service dental office taking care of everything from your dental cleaning to dental crowns and bridges to Invisalign treatment.  Visit us online at www.mycostamesadentist.com for more information!
Save
Save
Save
Save
Save
Save
Save