Wisdom Teeth Removal explained by Costa Mesa Dentist Dr. Jorgenson
By Libby Dahl
I wanted to write a blog post about my recent wisdom teeth removal experience.  When I was younger, I had a gap in between my two front teeth.  I was always told that when my wisdom teeth came in the gap would close itself.  However, around age 16, my wisdom teeth still had not come in.  I went through a dramatic and socially devastating 9 month traditional braces treatment in 10th grade, but my gap was finally closed.  At some point in my 20s, I grew two wisdom teeth on the top only.  At first they did not bother me, but since I did not have bottom wisdom teeth, the top ones super-erupted and were longer than my regular molars.
Over the last few years as long work days and stress increased, I began grinding my teeth at night and clenching which cause the super-erupted molars to dig into my cheeks and gums.  Just before Christmas, our hygienist Lisa Thurm was cleaning my teeth and informed me that I had two large cavities on each of my wisdom teeth.  I told her that I had no idea, because I hadn't experienced any pain, and that it was hard to get my toothbrush back there.  The last straw was during the holidays.  My jaw, teeth, and cheeks had just about had it.  I finally asked Dr. Jorgenson if he could pull them for me.  I help patients with wisdom teeth removal all the time, but never had experienced it myself.  I have heard of many different experiences from wisdom teeth removal that seemed extreme and unpleasant; however, I knew I was in excellent hands with Dr. Jorgenson.  I wasn't nervous, but at the same time wasn't sure what to expect.

Needless to say, it was one of the least painful dental experiences I've ever had.  Our wonderful hygienist numbed a few areas in my mouth and then gave me a few injections of anesthesia.  I hardly felt anything except for a little pressure during the injections in the top of my mouth.  She even had me laughing during most of it.  Once I was good and numb, Dr. Jorgenson came in and wiggled each tooth for about 30 seconds and they came right out.  Two, gigantic, teeth from each side of my mouth.  I was AMAZED at how large the teeth were and it was no wonder they were causing me such discomfort.  The most horrifying part of the experience was seeing the large, black cavities on each of the teeth.  I brush and, most of the time, floss twice a day, but those teeth were impeding me from maintaining good oral hygiene habits.
Now I'm in day 3 of recovery and Dr. Jorgenson says the extraction holes are almost already healed and I have had little or barely noticeable discomfort.
The moral of the wisdom tooth story is: no pain, short recovery, improved mouth health and comfort.   My mouth is happy now : )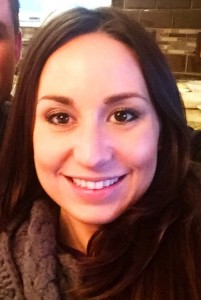 Libby Dahl, Office Manager
Advanced Dental Care is a full-service dental office in Costa Mesa, CA serving all of Orange County and beyond!  We're available 24 hours a day, 7 days a week for your convenience.  Call 714-424-9099 or visit www.mycostamesadentist.com to schedule your appointment today!