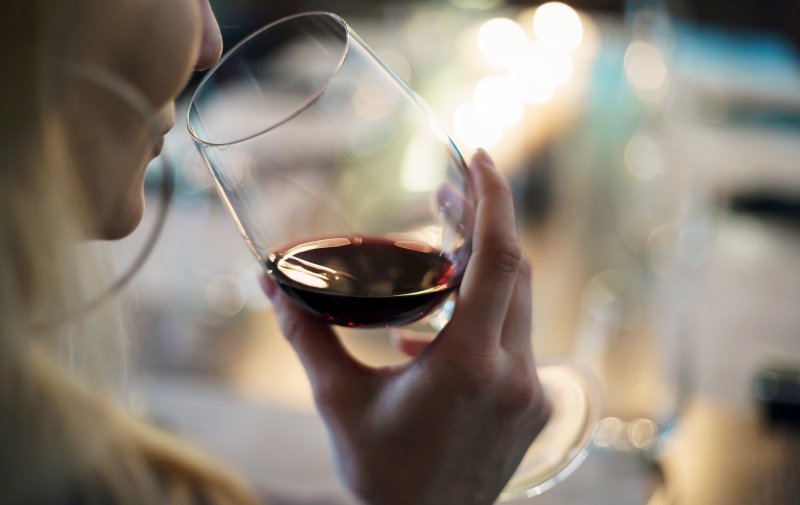 No one wants to be walking around with stained teeth, but this is an unfortunate reality for many people. It is especially frustrating when you don't know why it is happening or what you can do to reduce it. One common cause for discoloration is 'tannins,' which is found in certain foods and beverages. Continue reading to learn more about how tannins cause you to experience staining as well as how teeth whitening can help.
What Are Tannins?
Tannins are a group of bitter and astringent compounds that are found in nature. They bind to and precipitate both proteins and other organic compounds, like amino acids and alkaloids. They are commonly found in many different species of plants, and they play a role in protecting from predation. This substance interacts with carbohydrates, proteins, enzymes, sugars, and bacterial cell membranes in the mouth. Pigmented foods contain something called chromogen. This is what is responsible for color. Tannins will react to chromogens and intensify their color. In the end, you are more likely to end up with discoloration.
What Kinds of Foods and Beverages Contain Tannins?
Tannins are found in a variety of different plants. Here are a few popular foods and beverages that contain them:
Coffee
Tea
Red wine
Balsamic vinegar
Berries
Curry
Soda
Tomato sauce
Citrus fruits
What Can You Do to Prevent Staining?
The good news is there are some steps that you can take to prevent staining from happening in the future. Try to incorporate the following:
Having fewer foods and beverages that contain tannins.
Maintain an excellent oral hygiene regimen.
After enjoying something that contains tannins, give your mouth a quick rinse with water.
When you have a cup of tea or coffee, add milk to it.
Always use a straw when you are drinking a beverage that contains tannins.
How Can You Reverse Discoloration?
Stains that are caused by tannins are particularly stubborn. Fortunately, this doesn't mean that you are stuck with it. By getting professional teeth whitening done by your dentist, you can brighten your smile eight shades whiter in as little as 45 minutes! Your dentist will use a potent hydrogen peroxide gel with a specialized UV light in order to break up and eliminate stubborn stains. This way, you can walk out of the office with a smile you're proud to show off.
Tannins are often to blame for stubborn discoloration, and this can be frustrating. Fortunately, by following the tips listed above and talking to your dentist about professional teeth whitening, your smile doesn't have to fall victim.
About the Author
Dr. Jeremy B. Jorgenson earned his Doctor of Dental Surgery from the University of Southern California and is committed to participating in continuing education courses in a variety of different subjects. Currently, he is a member of several professional organizations, including the American Dental Association and the Academy of General Dentistry. To learn more about teeth whitening or to schedule an appointment at his office in Costa Mesa, visit his website or call (714) 424-9099.