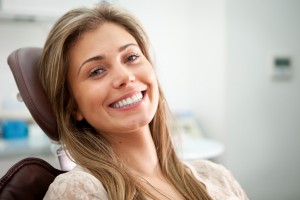 Did you know that oral cancer affected almost 50,000 Americans last year? This is often a cancer that we don't think too much about until it affects our lives. Early detection is the key in successfully recovering from oral cancer, and we screen for it at your six-month checkups. April is Oral Cancer Awareness Month, and in honor of this Dr. Jeremy B. Jorgenson and his team at Advanced Dental Care are offering free oral cancer screenings in Costa Mesa. We'd also like to share more information on oral cancer so we can increase patient knowledge and awareness about it.
What is Oral Cancer?
Oral cancer occurs in the mouth and throat region of the body. It can be hard to detect because symptoms can often be attributed to other issues. It can also manifest in many different ways. It's always important to be aware of any changes in your oral health, and a few things to look for are:
Lumps, sores, or different colored patches of skin that aren't going away
Numbness in the mouth or tongue
Pain in your mouth that doesn't go away
Swelling
Chronic bad breath
Unfortunately, oral cancer is responsible for many deaths each year, and not because it can't be treated. It's because it's often detected too late. We encourage patients to contact our office right away if they notice any of these changes in their oral health. Dr. Jorgenson is happy to perform a thorough examination, as you have the best chance of successfully treating oral cancer in its earliest stages.
Oral Cancer Prevention
Your six-month cleaning and checkup appointments are truly your first line of defense against oral cancer. Dr. Jorgenson does an oral cancer exam during his evaluation of your mouth and teeth. If we see something suspicious, he may recommend a biopsy to determine if it's oral cancer so you can begin treatment right away.
By monitoring your own oral health, and partnering with your prevention team at Advanced Dental Care, we hope to help patients successfully manage or avoid oral cancer all together.
Contact Advanced Dental Care
Have you had your dental checkup and cleaning recently? If not, we encourage you to call your Costa Mesa dentist and schedule your appointment today. Your health is too precious to risk!
You can reach Advanced Dental Care by phone or text at 714-793-0686 or by email at info@mycostamesadentist.com. We're also available for live chat at www.mycostamesadentist.com at any time 24 hours per day.