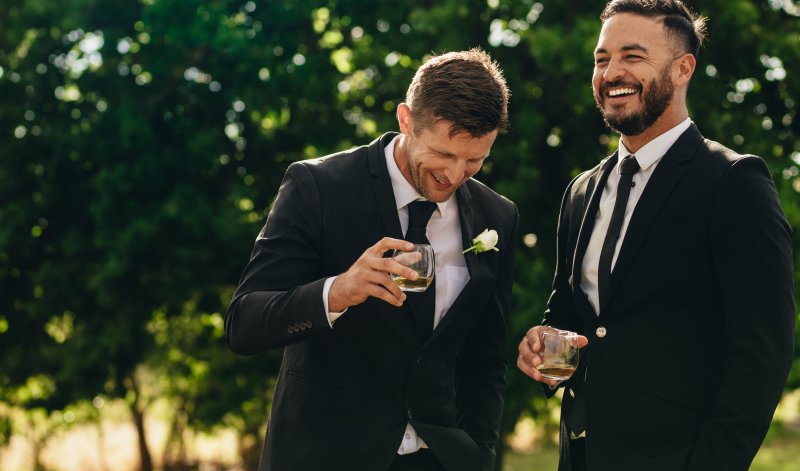 Are you preparing to look your best for a special occasion? Have you wondered: how close to an event should I whiten my smile? While most professional teeth whitening treatments offer effective results, they often differ in their timeframe. Depending on how close you are to an occasion can determine which option would be best. Read on to learn about several whitening methods, their timeframe, and how to make the most of their results!
What Whitening Treatments Can I Get?
While you might be tempted to try store-bought teeth whitening products, your dentist will always have the stronger and safer kind. Here are a few treatments you could expect to choose from:
At-Home Kits: Your dentist may provide you with a take-home whitening kit to use at your own convenience. By filling custom-molded trays with the bleaching gel, you can brighten your smile while you sleep. This process can take two weeks and whiten your teeth by up to 16 shades.
In-Office Treatment: Instead of whitening at home, your dentist can treat you with their bleaching gel right in the office. By combining the hydrogen peroxide agent with a special UV light, they can eliminate stubborn stains and brighten your teeth in roughly 45 minutes!
Laser Whitening: This method combines the whitening gel with an advanced laser to remove discoloration in just one visit. Since it's a gentle laser, you likely won't feel tooth sensitivity afterwards. This treatment takes about 20 minutes and can lighten your smile by four to six shades.
When Should I Whiten My Teeth?
When you choose to start whitening your teeth depends on whichever treatment you choose. Some procedures can be done in under an hour while others may require around two weeks. Ideally, you'll want to wait until a couple weeks before the event anyway. The best thing to do is to make plans with your dentist so you can get your appointment on time.
How Can I Preserve My Whitened Smile?
If you have to get your treatment much earlier, then try practicing these few things to maintain your whitened teeth:
Brush and floss your teeth daily
Rinse with mouthwash after every meal
Stay away from tobacco products
Avoid heavily pigmented foods and drinks, like tea, coffee, and sodas
Drink with a straw
By the time the big day comes, your teeth will still be in top-notch shape for pictures! Even after the special event, you'll be able to enjoy a brighter and healthier smile.
About the Practice
At Advanced Dental Care, we are proud to deliver high-quality, comprehensive, and comfortable dental care. With our three expert dentists—Drs. Jorgenson, Coppelson, and Shbeeb—we offer multiple advanced treatments to help you achieve and preserve strong and healthy teeth. We also provide multiple methods to brighten your smile including Zoom! and Kör Teeth Whitening, and Epic Laser Teeth Whitening. If you wish to schedule a visit to prepare for a special occasion, feel free to visit our website or call us at 714-793-0841.