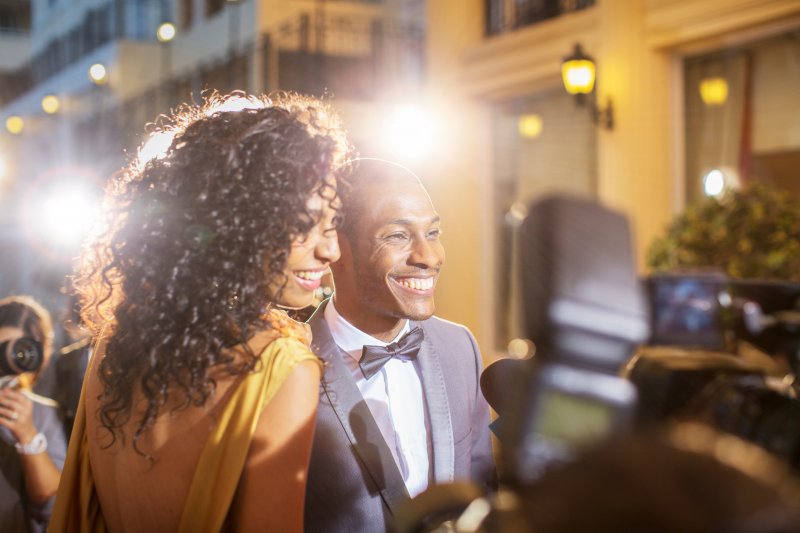 Do you ever wonder how Hollywood stars and celebrities have such picture-perfect smiles? While the media may portray them in a dazzling light, many of them have flaws just like normal people. In fact, some have even needed to replace missing teeth at some point in their life. By undergoing restorative services like dental implants, they've been able to rebuild their beautiful and healthy smile. Keep reading to learn about a few celebrities who have these metal posts to renew their grin.
What Are Dental Implants?
Unlike traditional tooth-replacement options like dentures and bridges, dental implants provide the most comprehensive solution for replacing missing teeth. They're the only treatment that can rebuild any lost pearly whites from the roots up. By embedding titanium posts directly into your jawbone, you can receive superior stability for your final restorations and preserve a more youthful facial shape in the long run. You also won't have to worry about your new teeth shifting out of place, and the results can last several decades to a lifetime with proper care!
Celebrities Who Replaced Missing Teeth with Dental Implants
If you have missing teeth and are still on the fence about dental implants, here are three celebrities who've undergone the treatment:
Nicolas Cage
While some actors lose weight or bulk up for movie roles, Nicolas Cage went the extra mile and extracted some of his teeth for a part. Since this was a permanent decision, he ended up having to rebuild his smile with high-quality treatments like veneers, orthodontics, and dental implants. Now, he has a beautiful set of teeth that he can show off and enjoy.
Mike Tyson
As one of the most famous knock-out artists, Mike Tyson has lost some of his teeth throughout his career. Fortunately, he was able to renew his smile with dental implants. He also received cosmetic treatments to beautify his grin.
Ed Helms
This comedian became well-known for his role as a dentist in the comedy "The Hangover." You may remember Ed Helms as the guy who loses a tooth and gains a Mike Tyson face tattoo. Fun fact: since he already had a dental implant, all he had to do was remove the crown to do his scenes!
If you're missing a few pearly whites, don't hesitate to speak with your dentist about restorative treatments. They'll be happy to assess your mouth and determine if options like dental implants are best for restoring your smile.
About the Author
Dr. Jeremy B. Jorgenson earned his dental degree from the University of Southern California. He's also a member of several prominent organizations like the American Dental Association and the American Society of Implant & Reconstructive Dentistry. He offers a long list of high-quality and comprehensive services, including dental implants. If you'd like to request an initial consultation, visit his website or call 714-424-9099.