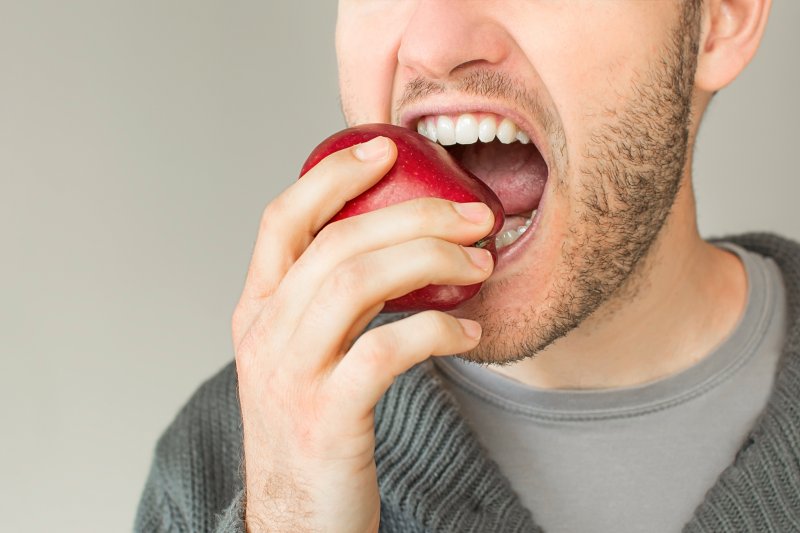 The most effective way to replace a missing tooth is to get a dental implant! It'll offer the support you need to eat well and the stimulation for preserving a healthy and strong jawbone. However, the procedure rests on the bonding process between your bone and the metal post. Read on to learn five things to avoid doing after dental implant surgery so you can ensure a successful treatment.
#1: Don't Use Tobacco
While tobacco products can cause problems like bad breath or even lead to oral cancer, they also interrupt the healing process. Since your dental implant will rely on the osseointegration process, you should not smoke or chew tobacco, otherwise you could cause the treatment to fail.
#2: Avoid Overly Rinsing
After your surgery, the implant site will form a blood clot around it. This is essential for your recovery, as the post will need time to bond. Though you'll probably want to clean your mouth often, you should avoid rinsing excessively and disturbing the implant area. Try to be gentle when swishing mouthwash, and let it flow out of your mouth instead of spitting it.
#3: Don't Exercise Intensely
Every time you exercise, you allow for an increased blood circulation. During your recovery, it's best if you don't cause too much blood flow to the dental implant, as this can lead to some harm in the area. Rest is the key part of the process, at least for the following two to three days after your appointment.
#4: Stay Away From Hard Foods
Not only will the dental implant site feel mildly sensitive, but it can also be disturbed if you eat something with that area. The best thing to do is to eat on the opposite side of your mouth, along with keeping a soft food diet. In this way, you can ensure the healing process to run much smoother.
#5: Avoid Drinking With a Straw
Too much pressure to the implant area can cause damage or lead to discomfort. And while you may try to bypass your teeth by drinking with a straw, the suction in your mouth can create irritation in the gum tissue around the site.
Allowing your dental implant time to bond with the bone properly is the main idea. By avoiding these few things, you can make your recovery much smoother. Once you receive your restorations, you'll be able to enjoy your fully restored smile!
About the Author
Dr. Jeremy B. Jorgenson studied and earned his dental doctorate at the University of Southern California. He's also a member of the American Society of Implant & Reconstructive Dentistry, which focuses on providing high-quality dental implant procedures. He stays on top of the latest advancements in dentistry so he can help you achieve and maintain the smile you deserve. If you want to know more about how to care for your dental implant after surgery, visit his website or call 714-793-0841.