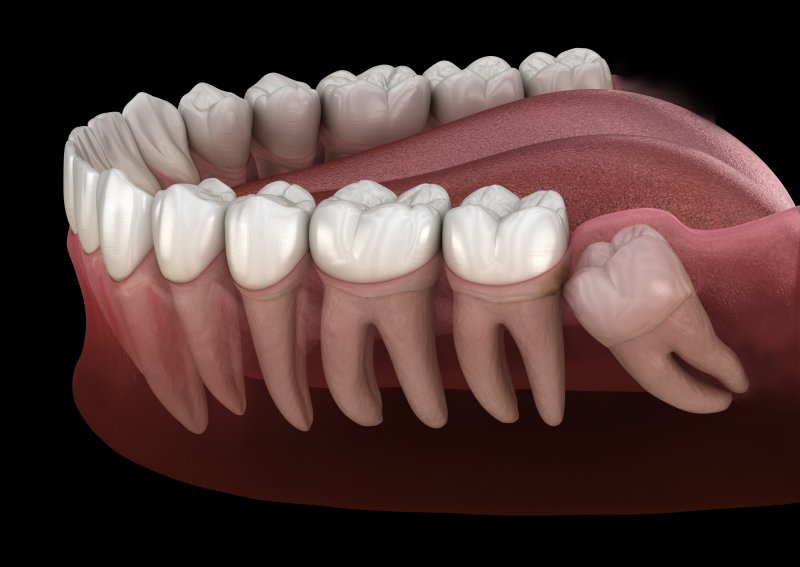 Roughly 85% of Americans eventually have their wisdom teeth removed, according to the American Association of Oral and Maxillofacial Surgeons; odds are that you've already had yours taken out at some point. If you have a teenager or young adult, they could have their extra teeth coming in soon – and most likely, you'll want them extracted as soon as possible! Here are X reasons why you should schedule an appointment to remove your teen's wisdom teeth in Costa Mesa this summer.
1. Wisdom Teeth Can Cause Inflammation and Infection
Due to a lack of space in the mouth, many wisdom teeth become impacted or partially impacted, meaning they don't erupt or only partially erupt. Not only can this be very painful, but it can cause inflammation that can spread to other areas. Moreover, a partially impacted tooth creates a space where bacteria can easily breed, making the risk of gum disease and other oral infections much higher.
2. Wisdom Teeth Crowd the Mouth and Damage Teeth
Even if wisdom teeth do manage to erupt, they can still push neighboring teeth aside. This can lead to misalignment and undo years of expensive orthodontic work. Another risk is that the second molars adjacent to the wisdom teeth have a greater chance of suffering damage due to bone loss or cavities.
3. Wisdom Teeth are More Prone to Decay
Even if wisdom teeth manage to erupt without causing pain, they can be very difficult to keep clean due to their shape and position. Your teen may not be able to brush and floss as thoroughly as they need to, leading to a build up of plaque and tartar that can eventually result in tooth decay.
4. Wisdom Teeth May Cause Cysts and Tumors
Sometimes, a wisdom tooth can create a small cyst or tumor on the jawbone. This can create a TMJ disorder (temporomandibular joint disorder) that can cause jaw pain that would require special treatment.
5. Summer is a Good Time for Surgery That Requires Recovery
After wisdom teeth extraction in Costa Mesa, your teen will need 2 to 5 days to recover. Because of this, it can be challenging to schedule the procedure while school is in session. Summer vacation will give them plenty of time to rest and heal at home without the pressures of missed classes and homework. Also, in many cases ice packs or moist compresses will be required to relieve discomfort; it's easier to perform this type of care at home.
If you're uncertain whether your teen's wisdom teeth need to come out or are not sure about the timing, speak with your dentist; they'll be able to give appropriate advice based on the situation. Don't let those third molars ruin your teen's smile!
About the Practice
At Advanced Dental Care, cosmetic dentist Dr. Jeremy Jorgenson, general dentist Dr. Soraya Safi and periodontist Dr. Joseph Yang collaborate to bring patients a wide range of services. They offer wisdom teeth removal for teens and adults, and they aim to make the treatment as comfortable as possible. To schedule an appointment, visit their website or call (714) 424-9099.