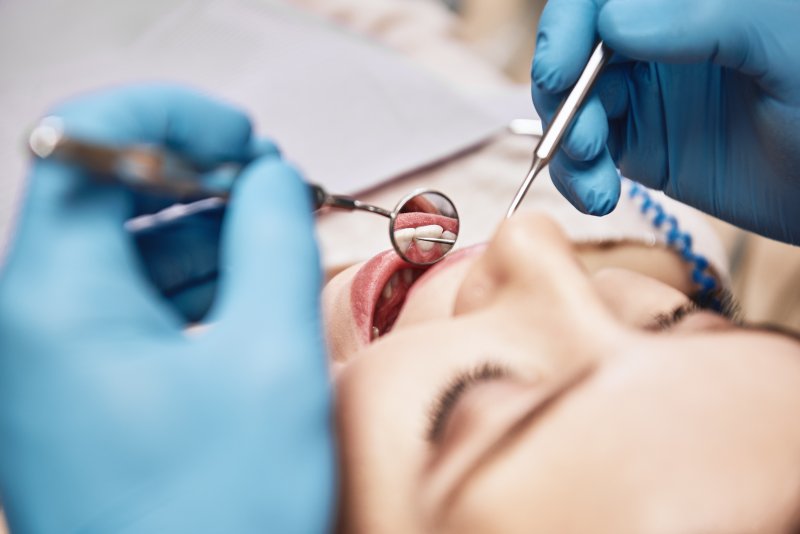 The new year is finally here, so you may be gearing up for its upcoming challenges. Perhaps you're working on tax documents or confirming your projects at your job. Whatever else you do this January, though, consider having a dental checkup in Costa Mesa. When done early in the year, a visit with your dentist offers many benefits. As for what those perks are, your local dentist is here to tell you. Read on, then, to learn four great reasons for getting a checkup while 2023 is young.
Meet Your Deductible
Since January 1st has come and gone, your dental insurance will have reset by now. That being the case, you'll need to meet your deductible before your benefits kick in. Dental services will charge full price until then.
Luckily, an early checkup is a great way to meet the deductible. By paying for the visit now, your insurance will offer treatment discounts for most of 2023. That way, you'll save money on any unexpected dental care you face in the coming months.
Prevent Urgent Dental Issues
Of course, preventing urgent dental issues is better than getting reduced treatment prices. The former option makes scheduling easier and protects your oral health. Still, an early dental checkup can do precisely that.
You see, checkups and cleanings are preventive care. They treat minor dental issues before they become severe. As such, an early checkup would reduce your odds of having a later dental emergency — a tooth infection, gingivitis, etc.
Ensure You Have Twice-Yearly Visits
Besides discounts, dental plans often provide total coverage for two yearly dental checkups. However, putting off the first checkup can lead patients to miss the second one. They'd then miss out as their dental benefits expire.
Naturally, booking an early first checkup can ensure you get a second one before year's end. Attending a summer dental visit six months after an appointment in January is easy. From there, you'd make the most of your insurance and get free preventive care.
Get Started on Better Habits
Since it's January, now is the best time to start on your New Year's resolutions for 2023. One of these goals could even be your oral health. For example, maybe you could floss more regularly, quit smoking, or change your eating habits. That said, you may want help with these ideals.
An early dental checkup could offer such assistance. Your local dental team would happily advise you on oral hygiene, dental products, and more. Therefore, visiting them early in the year would give you a head-start on your resolutions.
A dental checkup in Costa Mesa should be done sooner rather than later. So, go ahead and get one to experience the benefits above!
About the Practice
Advanced Dental Care is based in Costa Mesa, CA. As headed by Dr. Jeremy Jorgenson, our practice strives to make your smile healthier and prettier. To that end, we perform a variety of preventive, cosmetic, and restorative treatments, as well as emergency dental care. Our team is even a certified provider of Invisalign clear aligners and the Propel system. For more information or to book a visit, you can reach us on our website or by phone at (714)-424-9099.