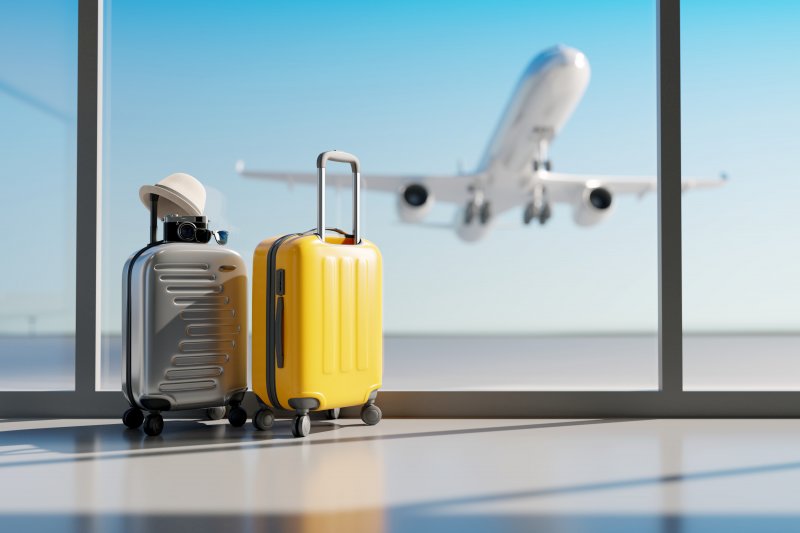 Summer vacation means relaxation and time off. Whether you're going abroad or traveling within the country, you're probably not thinking about potential dental trouble on your trip. It can be helpful to research and plan ahead in case something unexpected happens. Here are some tips to handle a dental emergency on vacation.
Be Prepared: Tips for Before Your Trip
While you cannot predict the future, preventive care can help stop dental emergencies before they happen. It's important to always protect and maintain your oral health.
Double check you have all the products you need for your dental hygiene routine before heading out. It can also be helpful to carry some over-the-counter painkillers.
Be consistent with your dental hygiene routine and visit your dentist for regular cleanings and checkups. Your dentist can detect the earliest signs of oral health problems and provide treatment before these conditions worsen.
Meeting with your dentist before your vacation helps assuage your concerns and ensure your teeth are in pristine condition.
How to Manage Some Dental Problems by Yourself
Dealing with health issues away from the safety of your home can be scary, but being prepared can relieve stress. Here's how to handle a few of the most common dental emergencies:
Toothache
Having tooth pain while traveling by plane is a common experience. If you have pre-existing dental problems, air can enter your teeth through a crack or cavity and then expand due to pressure changes from flying. The toothache should go away when you land.
If the tooth pain does not subside after landing, rinse your mouth and use floss to remove anything stuck in your teeth. Painkillers can offer some relief, but if the toothache persists or worsens, you should find a nearby dentist.
Broken or Cracked Tooth
Breaking or cracking a tooth is a dental emergency that necessitates immediate care.
To manage the swelling, you can rinse your mouth with water and apply a cold compress on your cheek around the affected area.
Knocked Out Tooth
If you're traveling and lose a tooth, it can still be saved, but the likelihood of saving a tooth decreases after about 30 minutes.
Hold the tooth by the crown. Rinse the root if it's dirty, but make sure not to touch any of the tissue fragments or put it in a cloth. It's best to hold the tooth in the socket, but another option is transporting it in a glass of milk to take to a dentist immediately.
How To Find an Emergency Dentist Near You
Finding a dentist away from home doesn't have to be a challenge. If you're staying at a hotel or embassy, the front desk has recommendations for local dentists.
Your insurance provider and regular dentist can also offer options for doctors in the area and explore your coverage options.
If you cannot find a dentist that suits your standards or takes your insurance, visit an emergency room. Your oral health is important, so take care of dental emergencies as soon as possible.
About the Practice
At Advanced Dental Care, your health, comfort, and wellbeing come first. Dr. Jeremy B. Jorgenson and his team offer minimally invasive treatments at your convenience. Dr. Jorgenson is committed to providing the Costa Mesa area with the highest quality care possible. If you want to learn more about emergency dentistry, you can contact the Advanced Dental Care team through their website or by phone at (714) 424-9099.