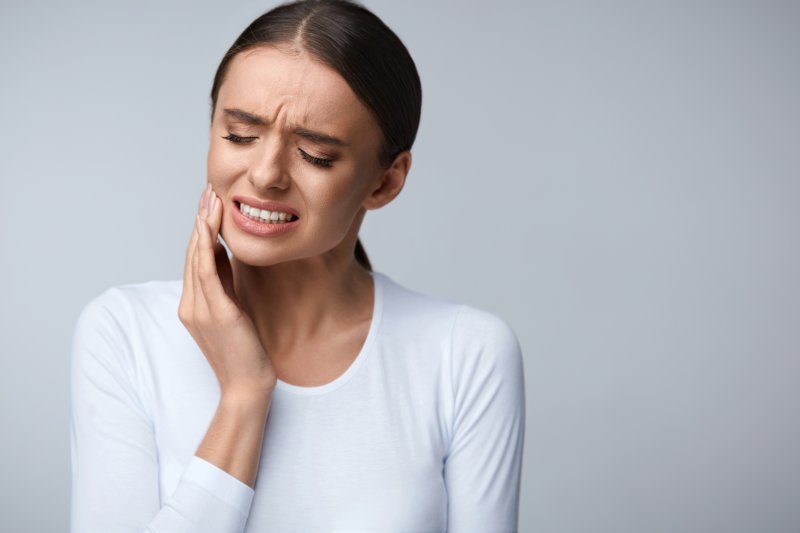 Toothaches can be caused by a variety of factors, such as cavities and infections. A toothache is an unpleasant experience that can make your daily life difficult. If the toothache suddenly stops, you may think that it has been cured. However, this is not always the case. Continue reading to learn about some of the reasons why a toothache might disappear as well as what your emergency dentist can do about it.
Why Do Toothaches Go Away on Their Own?
Cavities are caused by bacteria that feed on sugar in your food and drinks. The bacteria produce acids that attack your teeth, causing them to decay. If a cavity is left untreated, it can become serious and may require a root canal or a tooth extraction. Gum disease can also lead to a tooth infection, which cannot be cured with antibiotics.
The infection in the tooth pulp can damage the nerves, causing them to stop sending pain signals to the brain. This may make the toothache stop, but the infection will continue to damage the surrounding tissues. A few other reasons why a toothache might suddenly go away include if it was caused by a minor cavity, gum infection, or a nerve problem that healed on its own.
What to Do If Your Toothache Suddenly Disappears
If you experience a sudden disappearance of a toothache, it is important to see a dentist to determine the cause and make sure that there is no underlying problem. You'll need prompt treatment to keep the infection from spreading. If you don't seek immediate help, the infection may even spread to the bloodstream and cause sepsis, a potentially life-threatening condition.
Root canal therapy is the only way to treat a tooth infection. Though it is perceived as unpleasant, this treatment is safe, effective, and stops pain rather than causing it. Your dentist will also numb the area before the procedure so you stay comfortable throughout.
During a root canal, the infected pulp, including the nerves, will be removed. This will keep the tooth from feeling pain. The tooth is then cleaned out and filled with a rubber-like, biocompatible material called gutta-percha. A crown or filling is then placed to protect the tooth and prevent further harm.
What If It's Too Late for a Root Canal?
If you wait too long to receive treatment for an infected tooth, a root canal will no longer be an option. In this case, your dentist will need to extract the tooth. They will always do what they can to save the tooth, but sometimes an extraction is the only way to protect your smile. You will also need to have the tooth replaced to prevent shifting teeth and other oral health problems.
About the Practice
Advanced Dental Care provides emergency dental services to cure tooth infections and get your smile back on track. Their team of skilled dentists and specialists will work with you to find the best solution for your needs. To make an appointment with Dr. Jeremy Jorgenson, Dr. Kevin Coppelson, Dr. Hadi Shbeeb, or Dr. Jonggoo Park or to learn more about their emergency treatment options, visit Advanced Dental Care's website or call their office at (714) 424-9099.