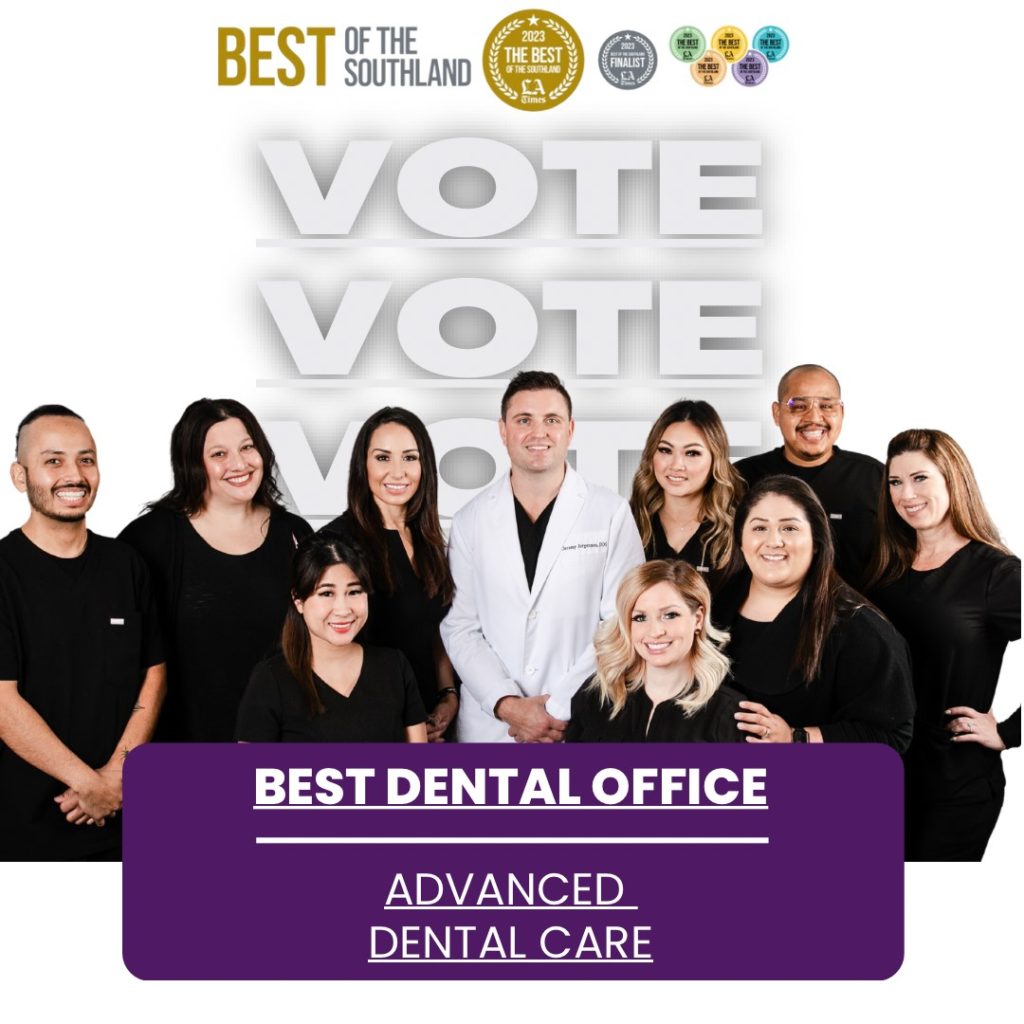 It's that time again. Just like last year, Advanced Dental Care has been nominated for Best Dentist in Orange County in the 2023 Best of the Southland LA Times contest! We encourage our wonderful patients to exercise their right to vote and show their support for our practice. This is a great opportunity for you to share your positive experience and help us gain recognition as the top dental practice in Orange County. If you'd like to learn more, simply keep reading.
At Advanced Dental Care, our top priority is providing exceptional dental care to our patients. We strive to create a comfortable and welcoming environment where our patients can receive the best dental treatments possible. From routine cleanings to complex restorative procedures, we use state-of-the-art technology and the latest dental techniques to ensure that our patients receive the highest quality care.
We understand that going to the dentist can be a nerve-wracking experience for some, which is why we have created a relaxing atmosphere that puts our patients at ease. Our team of experienced and compassionate dental professionals is committed to making every visit to our office a pleasant one. We take the time to listen to our patient's concerns and answer any questions they may have about their oral health.
By voting for Advanced Dental Care in the 2023 Best of Southland LA Times awards, our patients can help us continue to provide outstanding dental care to the community. Winning this award would not only be a great honor for our practice, but it would also serve as a testament to the hard work and dedication of our entire team.
We would like to thank our patients in advance for their continued support and encourage them to cast their votes in this contest. With your help, we can continue to deliver exceptional care and make a positive impact on the dental health of Orange County and surrounding communities.
Ready to show your support? Click here to cast your vote! If you want to schedule an appointment with our phenomenal team at Advanced Dental Care, you can give us a call at (714) 793-0841 or visit our website.