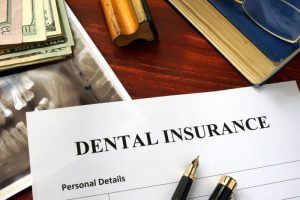 Dental insurance can be confusing to navigate. Most people get frustrated and flustered with all the fine print and paperwork, but with the right dental professional by your side, the process can be a breeze. For your benefits, the "use it or lose it" rule applies, so you'll want to schedule your routine checkup and cleaning before the end of the year, when your plan renews. Here's a complete guide to dental insurance.
When Should You Use Your Benefits By?
Many people get dental insurance through their employers, but you can also get individual plans through Health Insurance Marketplaces. Every month, you'll be investing your personal money in a plan. Some people think of their benefits as something they will only use in case a serious oral health problem develops. However, your dental health insurance plan is meant to keep those types of issues from ever developing in the first place and even rewards its patients for keeping up with preventive care.
Most benefits renew every calendar year. To check if your plan is structured this way, you'll want to call your provider and ask. If it does, the deadline to utilize your yearly maximum and get the treatment you need with little to no out-of-pocket cost will be December 31.
How Can You Maximize Your Investment In Dental Insurance?
Because dental insurance is set up to reward patients that keep up with their preventive care, there are certain ways you can maximize your benefits and save yourself from frequently having to pay out-of-pocket. Here are some tips to help you make the most out of your plan:
Typically, plans will pay 100 percent of the cost of semi-annual preventive visits, so if you haven't utilized this benefit, it's time to.
It's a good idea to use your coverage early to take care of any treatments you need before the holidays roll around and you don't have enough time.
Once your dentist has developed a treatment plan for you, work with your insurance provide to learn what's covered and what isn't.
Your dentist and their staff can also help you look into what's covered under your benefits and help you file any necessary paperwork, so don't stress just yet! A good team of dental professionals by your side will make the entire process much easier.
What About Flexible Spending Accounts?
Some employers offer FSAs or Flexible Spending Accounts. These typically cover preventive services like cleanings, orthodontic treatments, and restorations like dentures, and work like debit cards. You can even use them to pay for certain oral hygiene products you get at drug stores. Like regular insurance plans, FSAs need to be used by December 31 or else you lose any money that you haven't used.
If you have questions about how dental insurance works or what services are covered by your provider, contact them directly or ask your dentist if they can help. When you keep up with routine preventive care, you can keep your mouth healthy and your wallet happy. Plus, you won't have to worry about encountering stressful situations due to serious oral health problems.
About the Practice
At Advanced Dental Care, our team of three experienced dentists cares about providing every patient that walks through their doors with high-quality, thorough preventive care. By doing this, they're allowed to tackle the small problems before they ever have a chance to cause patients pain or discomfort. We are also proud to be an in-network provider for most major PPO plans and are more than happy to walk patients through how their benefits work. For questions or to schedule a routine checkup and cleaning, visit our website or call 714-424-9099.