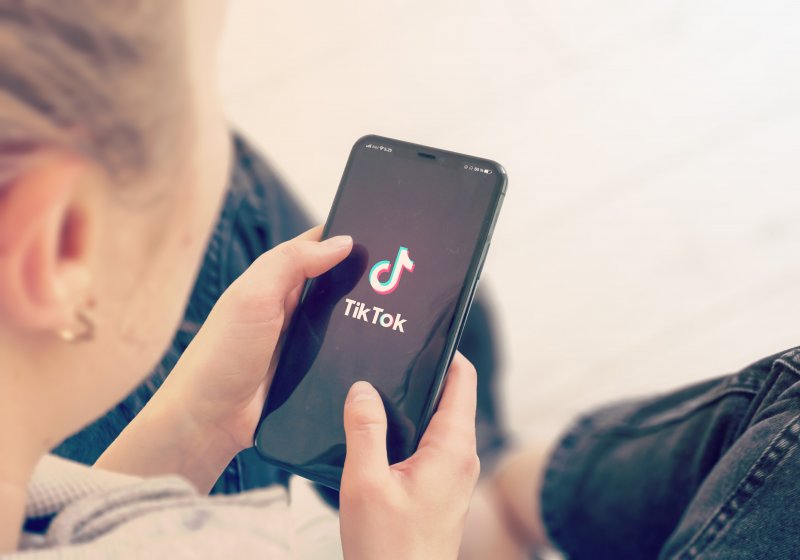 Even if you're not on TikTok, there's a very good chance you know someone who is. Many people like to use it to stay up to date on the latest in beauty, fashion, and music. You can find everything from tips to do-it-yourself hacks to fun trends on the social media platform. However, not all the information on TikTok is good. One of the latest trends is responsible for spreading dangerous information about oral health. Read on to learn more about "veneers check" and how it can hurt your smile.
What Is the Latest TikTok Trend?
The "veneers check" trend has TikTok users showing off their filed-down natural teeth before they undergo a dental procedure. While it's meant to be "informational", the appearance of the teeth can scare away potential patients from getting veneers.
Well, dentists warn that the trend is spreading misleading information about how the veneer process work. Filing down your teeth for veneers is highly unnecessary and potentially harmful. Even though a small amount of enamel does need to be removed for the restorations, the structure of the teeth doesn't need to be changed as much as the videos indicate. One dentist explains how shaving your teeth into stumps is meant for crowns – not veneers.
The Difference Between Crowns and Veneers
Both crowns and veneers are designed to improve the look of a tooth. However, their similarities stop there. Veneers are a popular cosmetic treatment used to mask a wide range of issues, including discoloration, cracks, chips, gaps, and misalignment. The ultra-thin sheaths of dental-grade porcelain require the removal of a small amount of enamel to ensure they fit properly on the teeth.
Meanwhile, crowns are a restorative treatment that help repair severely damaged teeth. The tooth has to be reshaped to ensure the caps fit over them properly without being bulky or messing up your bite. They're commonly placed after root canal therapy, restoring the strength and appearance of a weakened tooth. Most dentists will not recommend a dental crown unless the tooth has been severely compromised.
Why the "Veneers Check" Trend is Dangerous
On top of spreading misinformation, this trend is encouraging users to undergo the procedure and permanently damage their teeth. It's incredibly important to understand how irreversible veneers and crowns are. Once the enamel is removed, there's no going back. You'll need to replace your restoration sometime within 20 years, which means they may eventually become a financial burden.
Before making a final decision to transform your smile, you should speak with your dentist in Costa Mesa to determine which option is right for you. They'll be able to recommend the best solution to keep your smile healthy and beautiful!
About the Practice
At Advanced Dental Care, we strive to help every patient achieve and maintain their healthiest, most beautiful smile. Our team uses the latest technologies, techniques, and materials to ensure you get the quality care you deserve. If you have any questions about a dental TikTok trend, don't hesitate to reach out. You can contact our office via our website or call (714) 793-0841.