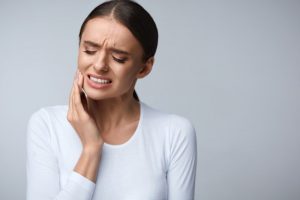 So, picture this: you're on vacation, maybe soaking up the sun in a tropical location, and that's when it hits you. The feeling of a throbbing pain in your tooth that turns your wonderful day into an uncomfortable experience. It's hard to enjoy your vacation with pain in your mouth, which is why you may need a root canal. But what can you do if you're away from your dentist? Keep reading to learn more about the most common signs of needing a root canal in Costa Mesa and what you can do during your vacation to stay healthy.
What is Root Canal Therapy?
Most toothaches are caused by infection. When a tooth is infected, your dentist uses root canal therapy to remove the damaged tissue, prevent it from spreading, and preserve your tooth. This is done by accessing the tooth's chamber and removing any infected tissue or debris. Your tooth's root canals are treated with a disinfecting solution before being filled with a biocompatible material to strengthen your tooth. After, your dentist will place a dental crown or filling on top to protect your tooth in the future.
Why You May Need a Root Canal
You may need a root canal for various reasons, but the most common is infection caused by poor oral healthcare. While a toothache may seem like it comes out of nowhere, it's typically a result of plaque and bacteria build up. The sooner that you receive treatment, the more likely that your dentist can successfully save your tooth. That's why it's important to recognize these common warning signs for root canal treatment:
Tooth pain or sensitivity
Traumatic dental injury
Cracked tooth
Swelling on the side of the face
Irritated or swollen gums
Suddenly discolored tooth
Your Next Steps While on Vacation
If you notice any of these signs during your vacation, it's important that you don't ignore them. While your main goal on vacation should be to have fun, your dental health takes priority. If you experience any dental pain, discomfort, or injury, it's vital to contact your dentist as soon as possible. They can give you helpful directions for pain management like taking over-the-counter pain medication, using a cold compress, and gauze if there's any bleeding. They may also be able to recommend a dentist within the area. If not, ask your concierge, guide, or local contact for a good dentist. If you're out of the country, call the US Embassy because they may be able to put you in contact with an English-speaking dentist.
Now that you know more about root canals and what to do when you may need one on vacation, use these tips to have a fun, safe, and healthy time on your get away.
About the Practice
At Advanced Dental Care, we have a team of 3 expert dentists who are ready to help you with a variety of dental needs. They are experienced at providing comfortable and safe root canal therapy for their patients. If you have any questions, they can be contacted through their website or by phone at (714) 424-9099.