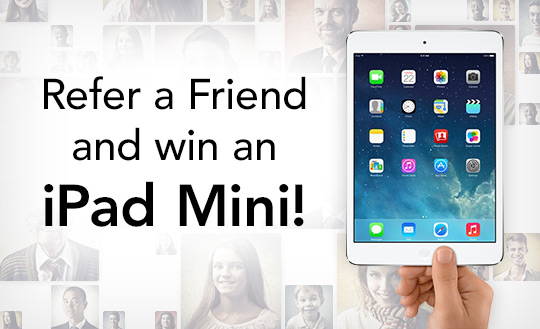 Refer a Friend Today!
At Advanced Dental Care, we are blessed to have a family of patients who trust us and value the dedication, personalized care and attentiveness that we've given to people in the community over the years.
Did you know that most of our new patients come from referrals by people like yourself? Chances are, you were one of them.
We wanted to take this opportunity and ask you to help us spread the word.
You can refer a friend simply by:
share our page with your family, friends, co-workers

all they have to do is mention your name!

log into your account via our Patient Portal and click "Refer a Friend"
If you have friends and relatives who could benefit from our services, we would love the referral of our services. It will mean the world to us, and it could make you the owner of a shiny new iPad Mini! 🙂
Need to book an Appointment? You can always book online here!