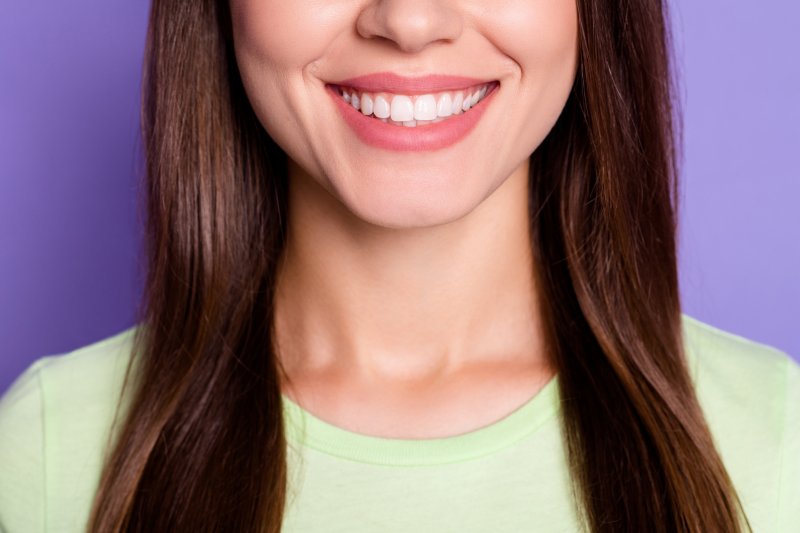 Are you ready to show off your smile this summer? If you're shaking your head 'no', don't worry—cosmetic services may be the perfect solution for you! Veneers are just one of the many options, and they can completely transform your smile in as little as two appointments!
If you're hoping to improve the appearance of your teeth to achieve a more dazzling grin, then keep reading. We'll explain what porcelain veneers are and how they can make your smile vacation-ready.
What Are Porcelain Veneers?
Porcelain veneers are thin, custom-made shells of high-quality dental ceramic that are affixed to the front surfaces of the teeth. When in place, they blend seamlessly with your natural tooth structure and mask cosmetic imperfections to help your smile look its absolute best. If you're looking for a quick, easy solution for a winning smile, then veneers may be right for you.
What Can Porcelain Veneers Do?
Looking for a complete makeover? Porcelain veneers are extremely versatile and can address a broad range of dental imperfections and cosmetic flaws, such as:
Minor chips and cracks. Veneers are an excellent solution for concealing cracked or chipped teeth.
Major tooth discoloration. If bleaching treatments are unable to restore your teeth to their natural whiteness, veneers can be used to ensure the tooth discoloration is covered, helping you achieve a clean and pristine set of teeth.
Gaps in between your teeth. Spacing issues and small gaps are common cosmetic flaws. If orthodontic treatment is simply not up your alley, consider porcelain veneers—they can close gaps in only a couple of appointments!
Crooked teeth. Since veneers are bonded to the front of your teeth, they can give you a straight set of pearly whites in just a couple of visits even though the actual position of your teeth hasn't changed.
Asymmetrical smile. Have you noticed a tooth (or several) that is larger than others? Veneers can help make your teeth look uniform and perfectly aligned.
Porcelain veneers are an effective and convenient solution for people wanting to enhance their appearance quickly. The process should only take a few dental visits, so you can kick off summer with a winning smile and a boost of confidence.
About the Practice
Advanced Dental Care is committed to giving each patient compassionate, personalized services that will help meet their smile goals. Dr. Jeremy Jorgenson is a skilled cosmetic dentist who can help you achieve a dazzling, new smile just in time for summer. From a minor touch-up to a complete makeover, Dr. Jorgenson will be there for you every step of the way. For more information on porcelain veneers, visit our website or contact us at (714) 793-0841.