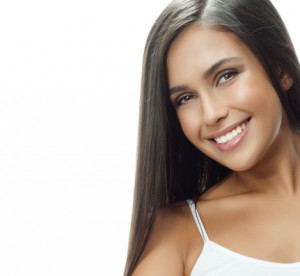 If you're looking for a way to improve the appearance of your smile in relatively quick time, then you should consider porcelain veneers. These hard tooth coverings are ideal for erasing cosmetic imperfections in one or more teeth. With porcelain veneers in Costa Mesa from Dr. Jorgenson, you can have the smile you've always wanted. Read on to learn more about veneers, how they are applied and how best to care for your new smile.
What Are Porcelain Veneers?
Porcelain veneers, also known as dental veneers, are made of fine dental porcelain or composite resin. Both of these materials are sturdy and because they are translucent, they reflect light similarly to natural teeth. Dr. Jorgenson custom designs each veneer to correspond to the correct shape and size of each tooth. Therefore, you will not end up with a row of teeth that look uniform; incisors look like incisors and cuspids look like cuspids.
How Are Porcelain Veneers Applied?
Your smile can usually be transformed with veneers over the course of just two appointments with Costa Mesa dentist Dr. Jorgenson. At the first, a slim layer of enamel is removed from the teeth that will have veneers. The amount removed roughly equals the thickness of the veneers, which are very thin. Nevertheless, this step is essential to ensuring that the veneers fit comfortably in your mouth and do not protrude or look too large. After removing the enamel, Dr. Jorgenson will place a temporary set of veneers to protect your teeth and give you some time to adjust to how they feel.
In a couple of weeks, the permanent set will be sent to our office from the lab. Dr. Jorgenson will make sure that each one is made to his specifications. Then, they are bonded to your teeth and you have a brand new smile that covers up imperfections like chips and cracks or even teeth that are slightly crooked.
How Do I Care for My New Veneers?
To keep your porcelain veneers looking good and lasting longer, follow these suggestions from Dr. Jorgenson:
Maintain Good Oral Hygiene—Use a soft toothbrush and fluoride toothpaste twice a day and floss at least once a day. This will keep your veneers clean and help to ensure that you have healthy teeth behind your new smile.
Avoid Biting Hard Foods—Avoid using your veneers to bite or chew hard foods and objects such as nuts, carrot sticks, hard candy, ice, fingernails and pens. Doing so harms your porcelain veneers.
Wear a Mouthguard—When you workout or play sports, wear a mouthguard, which can reduce your risk of injury and prevent damage to your veneers.
Call Our Office Today
Your smile can look better in just a matter of weeks once you decide to have porcelain veneers. Call Advanced Dental today to schedule a consultation.