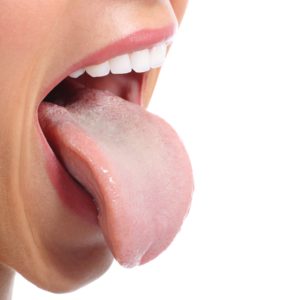 If you have a tongue-tie, it can cause a significant impairment of your oral functions and speech. Not to mention, it can affect your dental health, the alignment of your teeth, and make it difficult to chew or swallow.  Typically, the issue is resolved during infancy; however, it's never too late to correct the limitations of your tongue's movements. Treating tongue-tie in Costa Mesa involves using an advanced method to retrain your tongue to improve its function. Myofunctional therapy offers a non-invasive approach to resolving the complications associated with tongue-tie.
What is Myofunctional Therapy?
Myofunctional therapy often appears as a series of exercises designed for your tongue, cheeks, and related areas; however, it's a much more involved process. The overall goal of the treatment is to promote a better resting posture for your mouth. The special training ensures the lips are sealed and your tongue is on your palate while your mouth is in the resting position. This promotes proper breathing through the nose, as well.
How Does Myofunctional Therapy Work?
Patients who have tongue-tie often have trouble performing certain functions because its mobility is constrained. It is common for patients to develop bad habits to compensate for the restrictions, such as using different muscles. As a result, the tongue's muscle tone will decrease, opening the door to a new list of complications.
Myofunctional therapy teaches you to maintain a healthy resting position, which strengthens the tongue's muscles. Over time, it will have the strength you need to stop relying on other muscles. You will also gain an improvement in your tongue's movements, allowing it to work freely.
Myofunctional therapy can be used both before and after a frenectomy, which is a surgical procedure that cuts the tissue causing the tie. Your dentist will determine if you need a frenectomy during your initial consultation.
Am I a Candidate for Myofunctional Therapy?
If you have a tongue-tie, you might be a candidate for myofunctional therapy. You'll need to schedule a consultation with a dentist who specializes in the treatment. They will carefully examine your mouth, tongue, and oral tissues to find which areas are affected by the dysfunction. They'll use advanced technologies to create a customized treatment plan to break bad habits and retrain your tongue for success.
Although the treatment is effective, results can vary from patient-to-patients. Your dentist will explain your expectations to help ensure it's the right solution for you.
Treat Tongue-Tie Today
If you're ready to speak clearly and improve your quality of life, it's time to see if you're a candidate for myofunctional therapy. Your dentist will enhance your tongue's function using an individualized approach.
About Advanced Dental Care
Advanced Dental Care is committed to the health and wellbeing of every patient. Our dental team combines our dentists' qualifications with the latest technologies and techniques to improve their oral health and functions. We offer myofunctional therapy to help patients who have tongue-tie. If you're ready to overcome the symptoms of tongue-tie, contact our office today to schedule your consultation.