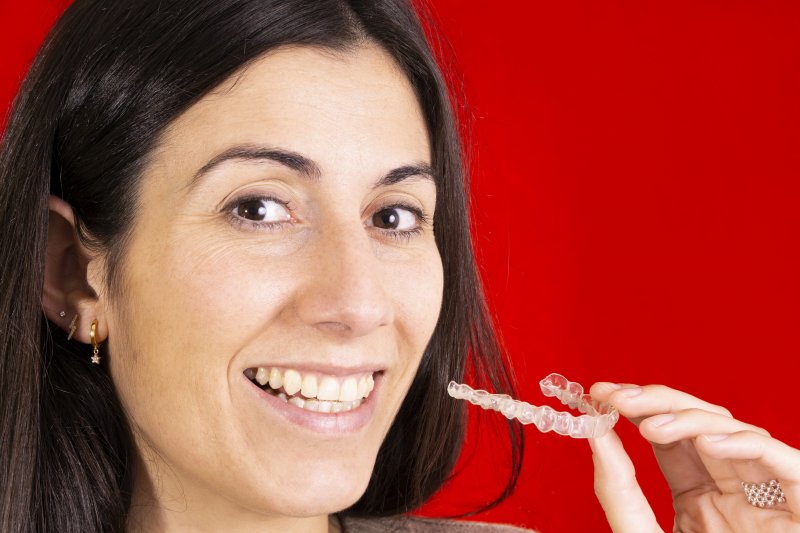 Not all of us naturally developed that perfectly aligned smile we always wanted. Fortunately, you no longer need to settle for a mouthful of metal brackets and wires to achieve the beautiful, straight teeth you've been dreaming of. Invisalign uses a series of clear aligners to slowly shift your teeth to their new, perfectly aligned locations. But what if only your top teeth are misaligned? Do you need to wear aligners for both arches? Here's what you should know.
Can I Get Invisalign on Only My Top Teeth?
While you can get Invisalign on just your top or bottom teeth, the situation is a little bit more complex than that. The approach is known as "single-arch treatment," and it involves using Invisalign on either the top or bottom teeth, but not at the same time. This method still addresses both the top and bottom teeth before the treatment has concluded. This is because the upper and lower teeth have a very close relationship. If you change one, this is going to affect your bite. In the end, most patients require both rows to be adjusted to get proper results.
What Are the Risks Behind Single-Arch Treatment?
If you straighten just your top or bottom teeth, but not both, it could easily throw off your bite. This could leave you with a variety of oral health issues, including jaw problems that result in head and neck pain. Uneven wearing can also occur, which can compromise your protective enamel, leading to sensitivity and other dental problems. When both arches are corrected at the same time, you won't have to worry about the development of bite issues throughout your treatment.
Who Can Consider Single-Arch Treatment?
Single-arch treatment is only suitable for those who have just a few crooked teeth or other minor alignment issues. Usually, this is done to fix issues that are solely cosmetic. If you are dealing with a more complex orthodontic problem, like a crossbite or open bite, this is most likely not the best option. Instead, it is ideal for those who have:
Minor spaces
Slightly crooked front teeth
Relapse after previous orthodontic treatment
A tooth that is tipped out of alignment
This treatment is not for most people, but it may be a viable solution for you. During your consultation with your dentist, you can work out a plan that caters to your needs. Either way, you will be able to work towards a straighter smile!
About the Practice
At Advanced Dental Care, Dr. Jeremy Jorgenson is proud to be working with a team of skilled dental professionals serving the Costa Mesa community. With their combined experience and expertise, patients can get pretty much anything they need in one convenient location. To learn more about Invisalign or to schedule a consultation, visit their website or call (714) 424-9099.