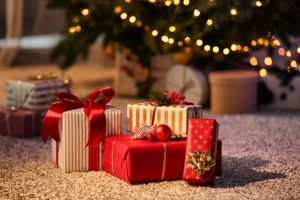 Gift-giving can be stressful, especially when you're particular about picking out presents that are practical, useful, and will get the recipient excited. If you're at a loss for what to get your teenager, spouse, or really anybody who isn't completely confident in their smile, Invisalign in Costa Mesa is a great way to show them just how much you care. This modern orthodontic treatment is the gift that will never stop giving, even decades from now. An aligned smile and bite can transform your loved one's smile into a trait that they'll be proud to show off. Here are four additional gifts you'll be giving when you choose to give Invisalign treatment.
Gifting A Self-Confidence Boost
Having low self-confidence caused by crooked and misaligned teeth can impact your loved ones' everyday life. It can make them more hesitant to pursue their dreams and goals, less likely to start conversations and make new friends, and smile less frequently. When you choose to give them Invisalign treatment for the holidays, you'll also be giving them a much-needed self-confidence boost that can have a massive positive impact on their life.
Gifting Improved Oral Health
Even if your loved one is diligent about brushing twice every day and flossing at least once a day, their crowded and misaligned teeth make it harder to clean their mouth. Orthodontic issues create hideouts for harmful oral substances like plaque, tartar, and bacteria. All of these can increase your loved ones' risk of developing common problems such as cavities and gum disease. Invisalign will straighten their smile, making it easier to brush and floss more effectively, reducing the need for unexpected visits to their dentist due to oral health issues.
Gifting A Metal-Free Orthodontic Treatment
The thought of having to straighten their teeth with cumbersome looking and feeling metal brackets and wires probably made your loved one cringe. If you know that they need orthodontic treatment but they're putting it off because they don't want to deal with the hassle of getting traditional braces, taking them to visit their dentist in Costa Mesa to get Invisalign will get them in the holiday spirit.
With Invisalign aligners, they won't have to worry about metal poking and irritating their oral tissues, causing them daily discomfort that makes it hard to focus. Each of their trays will be made from smooth plastic that is customized to fit their unique oral structure. That way, they won't have to sacrifice their comfort for a straightened smile.
Gifting Convenience
If you ask anybody that has had braces what the worst part about their treatment was, it would probably be that they had to cut out all of their favorite snacks out of fear of breaking a bracket or wire. Because Invisalign aligners are completely removable, your loved one won't need to alter their diet while they undergo treatment. Plus, whenever they need to take out their trays, they can, as long as they're wearing them for 22 hours a day.
There's nothing more satisfying than seeing someone you love and care about open a present that they adore. Invisalign treatment in Costa Mesa isn't a single gift, it's one that won't stop giving. Even a decade from now, when they look in the mirror at their aligned and beautiful smile, the first person that they'll think about is you.
About the Author
Dr. Jeremy Jorgenson is passionate about providing every one of his patients with the high-quality care they deserve. He wants each of his patients to smile with pride, which is why he took advanced education courses to become an Invisalign Gold Provider. With his additional cosmetic experience and training, he's able to help his patients transform their grins into traits that they want to show off. For questions or to schedule a consultation, visit Advanced Dental Care's website or call 714-424-9099.