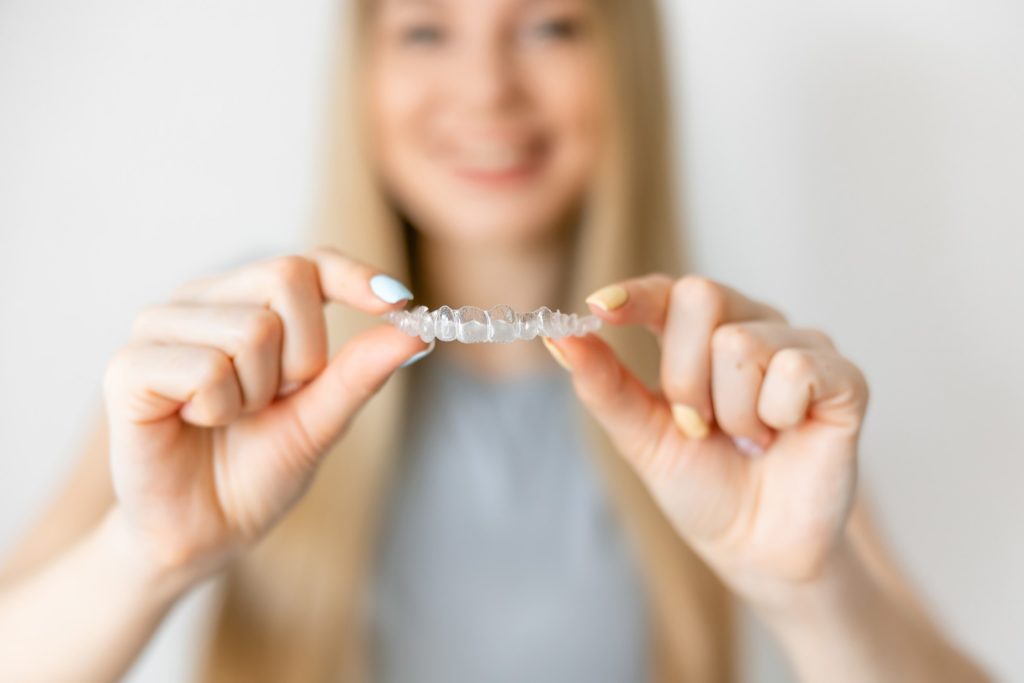 Is your Invisalign consultation rapidly approaching? Are you waiting for your first aligners to arrive? In both scenarios, it's important to know how to prepare for Invisalign so your experience is as smooth and stress-free as possible. If you're not sure where to start, don't worry – here are four quick tips that can help!
Pack Your Dental Hygiene Kit Now
Once your Invisalign treatment starts, you'll need to complete your oral hygiene regimen at home, at work, and on the go. So, it's a good idea to pack your dental hygiene kit well ahead of time to ensure you have everything! That starts with a travel-sized toothbrush and toothpaste and extends to mouthwash and floss. You'll also want to keep some back up supplies on-hand, like an over-the-counter pain reliever and a storage case for your aligners.
Begin Brushing After Each Meal
Brushing your teeth after each meal is essential. In addition to helping keep your trays free of stains, it will also help protect your teeth from cavities. While it may seem like an inconvenience, starting this best practice now is ideal. After all, it's the best way to begin a "trial run" where you can see what it's like brushing your teeth at the office, while at lunch with friends, etc.
Find Filling Meals You Enjoy
One "rule" of Invisalign is that you have to wear your trays for 22 hours a day. As you can imagine, that doesn't leave a lot of time for snacking. So, it's a good idea to start compiling a list of meals that are both enjoyable and filling. This will help keep you satiated and prevent you from taking your trays out to snack throughout the day.
Figure Out the Financials
Invisalign is no doubt an investment. Whether you have dental insurance or are using an alternative financial solution, like flexible financing, it's a good idea to get all of the details ironed out beforehand. That way, there isn't any unnecessary stress surrounding your treatment.
Whether you have a few months or a few days until you start your Invisalign treatment, there is no time like the present to begin preparing. That way, you have the smooth, seamless experience you deserve!
About the Practice
Named Orange County's Best General Dentist, our team at Advanced Dental Care is passionate about helping patients in and around Costa Mesa smile. Plus, to make your experience as positive as possible, we offer convenient appointment times, welcome dental insurance, and offer multiple services in-house, including Invisalign! If you have a question about Invisalign, you'd like to learn more about how to prepare, or you want to schedule an appointment, don't hesitate to visit our website or call (714) 424-9099.