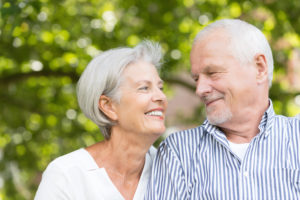 If you want to do something good for your heart right now, you could do a few jumping jacks, go for a power walk, or… brush your teeth? It's true: people who take care of their smiles and have good oral health are less likely to experience gum disease and the host of related health issues that come with it. Heart conditions are the most significant factor linked to gum disease. Keep reading to learn more about the link between your gum health and your heart, and how you can enjoy a clean, healthy smile and better systemic well-being for a lifetime to come!
How Your Gums and Heart Are Linked
While there is no conclusive evidence for why the link between your oral health and cardiovascular system exists, it is clear that people who have gum disease are also more likely to have the risk factors that can make them more likely to develop heart conditions ranging from cardiovascular disease to high blood pressure and stroke.
The link may have something to do with inflammation, which is your body's response to injury or infection. In small doses it is a good thing — but when the inflammation is chronic, like the result of gum disease, that raises your risk of having an inflammatory condition elsewhere throughout your body. Especially in the arteries that surround your heart.
Research shows gum disease is also linked to respiratory illnesses, memory loss, and low birthweight in babies.
Risk Factors for Gum Disease
The Centers for Disease Control estimates that somewhere around half of American adults (over the age of 35) have gum disease to some extent. Given the significant impact that the condition can have on overall health, that is a troublesome number. Finding out what your risk of developing the condition is can help you prevent it.
Your chances of developing gum disease are higher if…
You do not maintain proper oral hygiene practices by brushing two times daily and flossing once per day.
You do not visit your dentist every six months for a checkup and cleaning.
You smoke or use tobacco.
You are over the age of 55.
You take medications that cause dry mouth.
You have uncontrolled diabetes.
Do you have one or more risk factors associated with gum disease? If so, it is important that you visit your dentist for a checkup and cleaning. Doing so will help to support positive oral and overall health for a lifetime to come. If you need gum disease treatment, we will get started right away.
Meet the Dentist
Dr. Jeremy B. Jorgenson is an experienced general dentist providing comprehensive care to patients in and around Costa Mesa, CA. To learn more about his services or to schedule an appointment for superior dental care, you are invited to contact the office at 714-424-9099.