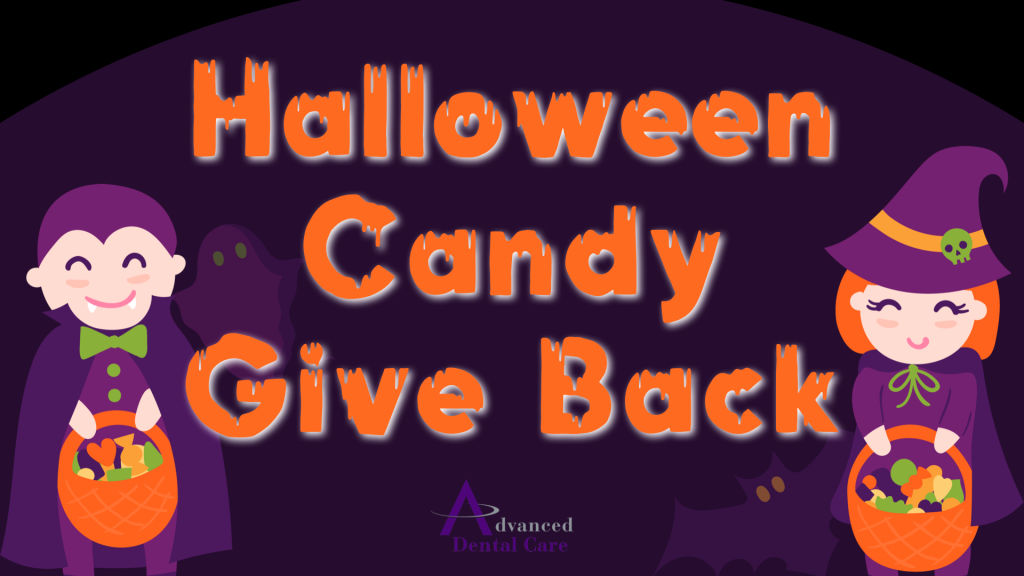 Can you believe it's almost Halloween again?! Do you plan to dress up and trick or treat or stay in and pass out Halloween candy? Whatever fun activities you have planned, this Halloween is more than just a time to play dress up. It's also a chance to do some good and save your smile (and waistline) in the process.
This Halloween, local trick-or-treaters will join kids across the country when they donate their extra Halloween candy to Operation Gratitude at Advanced Dental Care, 3033 Bristol St. Ste. AA, Costa Mesa, CA 92626. The sweet treats will be included along with handwritten thank you letters in Care Packages sent to U.S. Service Members deployed overseas, and hand delivered to Veterans and First Responders serving in their local communities.
Operation Gratitude
Operation Gratitude is a local organization in Chatsworth, CA that works year-round to make our troops overseas feel special and loved. "Operation Gratitude's mission is to thank all who serve, forging strong bonds between grateful Americans and the Heroes who serve and protect them," according to Kevin Schmiegel, Lieutenant Colonel, USMC (Ret.) and CEO of Operation Gratitude. "The Halloween Candy Give-Back Program provides every American child the opportunity to learn about service, sacrifice and generosity."
Donate and Win
Donate your unwrapped leftover Halloween candy, personal toiletries, and handwritten letters and you could win!
Individuals
For each pound of candy donated to Operation Gratitude you will be entered to win our Halloween gift basket ($500 value), with the following items:
Oral-B Electric Toothbrush
Be Smile Smart Dental Plan
Custom Teeth Whitening Trays
And more!
Organizations
Large donations made by organizations (schools, churches, etc.) will be entered to win a $250 cash donation to their organization from Advanced Dental Care.
Where to Donate
Candy, personal items, and letters can be dropped off at Advanced Dental Care located at 3033 Bristol St. Ste. AA, Costa Mesa, CA 92626 during normal business hours Monday through Friday from October 28th to November 8th:
Monday and Thursday: 9:00am to 7:00pm
Tuesday, Wednesday, and Friday: 9:00am to 5:00pm
Both individual and organization winners will be announced on Wednesday, November 13th.
Please call 714-424-9099 for more information about our Halloween Candy Give Back event!