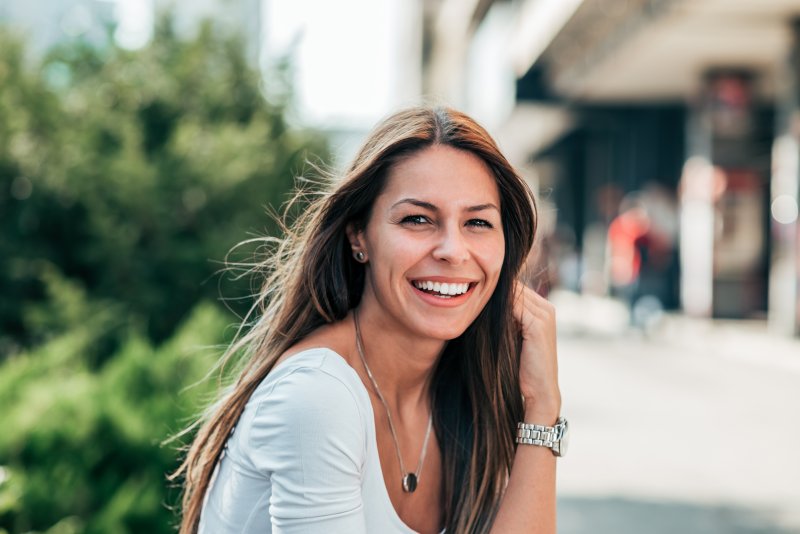 Many patients are hesitant to move forward with orthodontic treatment because they want to avoid the hassle of metal wires and brackets. Well, Invisalign is a modern solution that discreetly and comfortably moves your teeth into proper alignment. The clear aligners can effectively help you achieve your smile goals! Read on to learn more about the freedoms you can enjoy with Invisalign.
Freedom from Discomfort
One of the biggest complaints from patients with traditional metal braces is that the wires and brackets lead to irritation and discomfort. Fortunately, Invisalign is made of a clear plastic design, making it an extremely comfortable orthodontic treatment. Each plastic tray is also custom-made for your unique smile to ensure there's no discomfort. Aside from mild pressure every time you advance to a new set of trays, your journey toward your dream smile should be pain-free!
Freedom to Eat
Unlike traditional metal braces, there are no dietary restrictions with Invisalign. Since the clear aligners are removable, you are free to enjoy all your favorite foods throughout treatment. Of course, you still want to make sure you're limiting your intake of certain foods and drinks. Even a small cavity can delay your treatment significantly, which is why you should avoid sugary, sticky, or acidic foods and drinks.
Freedom to Socialize
Having a mouth full of metal can make it difficult for you to feel confident in social situations. As a result, you may want to avoid first dates, milestone celebrations, and other events where you'll be showing off your smile. With Invisalign, you don't have to worry about any of these things! The clear aligners will allow you to smile confidently and proudly.
Freedom to Smile
Invisalign treatment is a relatively quick process, working almost immediately by shifting your smile into alignment tooth by tooth. A portion of your grin is moved at a time until the entire thing is in proper alignment. Because the plastic trays are virtually invisible, you'll start to see results sooner than you think. Your teeth will look better and more amazing every day, making you want to show it off more often!
As you can see, Invisalign comes with several incredible benefits. The freedoms mentioned above are a priceless advantage of choosing to straighten your smile with this modern orthodontic solution. If you're ready to say goodbye to misaligned teeth, ask your dentist how you can get started!
About the Practice
At Advanced Dental Care, we provide high-quality and personalized dental care that'll leave you smiling after every appointment. Our team will do everything possible to give you a smile you'll feel proud of. To learn more about Invisalign, visit our website or call (714) 424-9099.