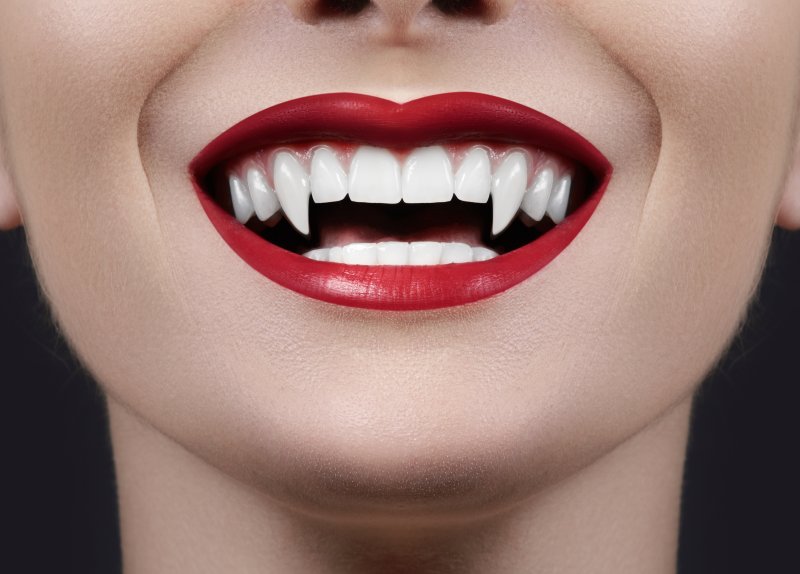 The internet is full of do-it-yourself hacks, from home renovation to self-improvement to even dental health! There are a plethora of viral fads that promise to be affordable and effective methods for enhancing your appearance—and it doesn't take long for these trends to spread like wildfire (thanks TikTok!).
While these dental tips may seem easy, fun, and harmless, they can secretly cause irreversible damage to your oral health. Read on to learn three dental TikTok trends that you should avoid at all costs.
Teeth Filing Trend
"Veneer checks" is one of the latest trends to hit TikTok. It has people shaving down their teeth in preparation for veneers by using a nail file. Dentists all over the platform are warning people of the severe, long-term damage this fad can create.
When you file your teeth to even them out or make them smaller, you're grinding down your enamel and permanently removing the tooth structure. Once your enamel is gone, it's never growing back. This puts you at an increased risk of cavities, nerve damage, and tooth sensitivity.
DIY Teeth Whitening
Several DIY teeth whitening trends are floating around on TikTok, encouraging users to bleach their teeth using household products or toxic chemicals, such as:
Hydrogen peroxide. People are encouraged to rub food-grade hydrogen peroxide on their teeth to brighten their smiles. However, prolonged exposure to the chemical is dangerous and can irritate the skin and gums. It should only be used under the supervision of a professional.
Baking soda and hydrogen peroxide. This concoction is extremely dangerous. Hydrogen peroxide softens the enamel, while baking soda acts as an abrasive, causing permanent damage to your teeth and gums.
Lemon juice. This 'home remedy' is high in acidity and can erode the protective layer of enamel when used directly on the teeth.
Activated charcoal. This abrasive substance can scratch your teeth and damage the protective enamel, leaving your smile more prone to staining.
Nail-Glue Vampire Fangs
Some users are going to extreme lengths to celebrate the spooky season. This DIY look involves using nail adhesive, which contains similar ingredients to super glue, to secure vampire fangs to their teeth for a realistic Halloween costume. While people may think their biggest problem would be trying to get them off, it goes much deeper than that.
When trying to yank them off, you risk damaging your enamel, fracturing a tooth, or pulling one out completely. The nail glue alone can strip off your enamel, increasing your chances of tooth sensitivity and cavities.
Avoid permanently damaging your oral health and consult with your dentist instead. Whether you need a cosmetic fix, want to brighten your smile, or wish to have vampire fangs, a dental professional can safely help you achieve your smile goals, risk-free.
About the Practice
Advanced Dental Care uses state-of-the-art tools and procedures to provide you with the utmost comfort and convenience. When entering our office, be ready to experience compassionate, personalized service to help you meet all your oral health needs. For any questions about a viral trend you or your teen have seen online, contact us via our website or by phone at (714) 793-0841.