Update 11/15/2020: WE WON!!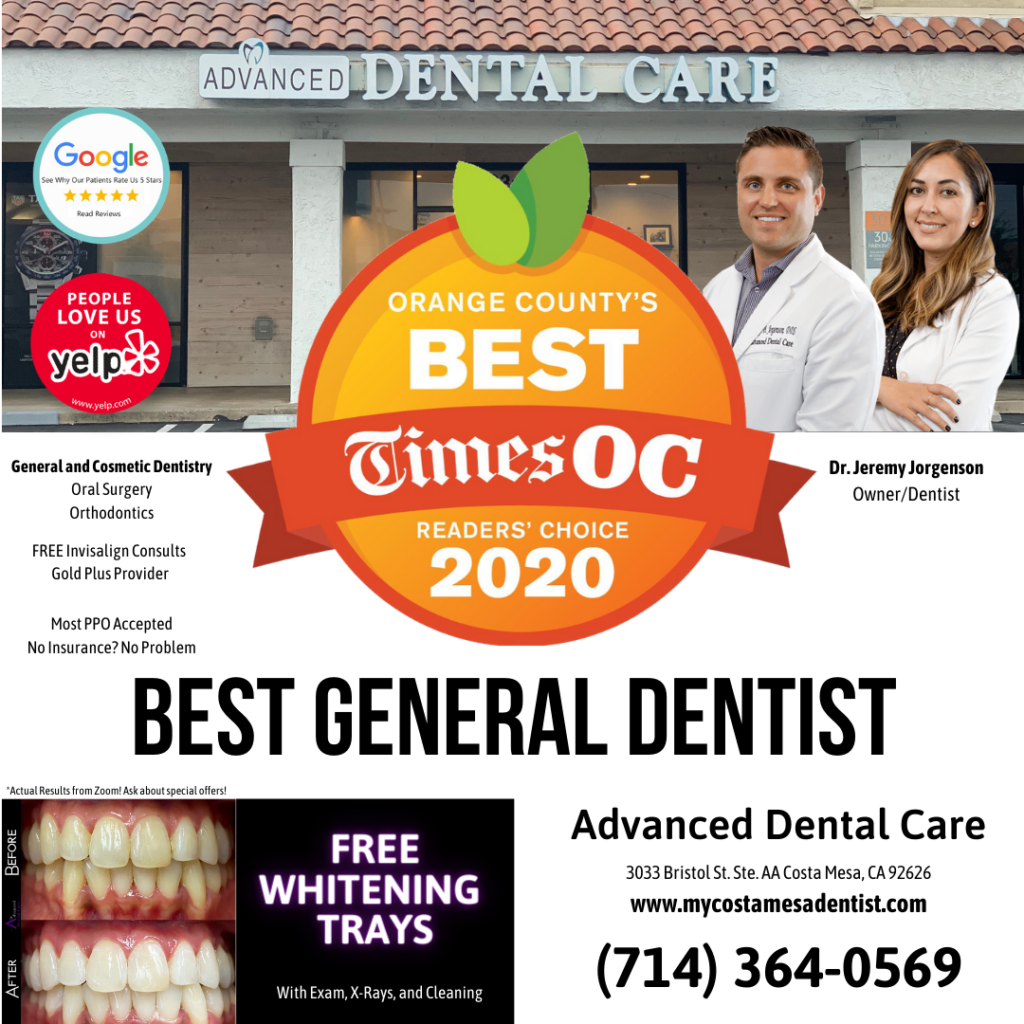 THANK YOU ORANGE COUNTY – for naming us Best General Dentist in Orange County in the LA Times Best of OC 2020 poll!
We could not be more honored and blessed to have won this poll. Being selected by readers gives the honor so much more meaning, because it comes from real people.
When we started this practice in 2014, we were relatively new to the community, but instantly welcomed with open arms. Getting to know the patients on a more meaningful level has helped us shape our practice and ensure we can deliver exactly what YOU want and need.
It is extremely important to us that patients love coming to see us, trust our professional opinion, and have the most pleasant experience possible every time we interact. We are constantly listening, learning, and growing. We want to be the best for you in every way possible.
Thank you again for your continued loyalty and support! We promise to continue to work our hardest every day for you.
Please enjoy FREE WHITENING TRAYS with exam, x-rays, and cleaning! Ends 5/31/2021
---
Attention all patients! Last year you helped the Advanced Dental Care team win the Orange County Register's Reader's Choice "Best Dentist in OC" and we were so honored and grateful. Since then we have only worked harder to earn your trust and satisfaction.
This year Advanced Dental Care was nominated for "Best General Dentist" in the LA Times Best of Orange County 2020 poll.
We need your help once again to remain the top dental office in OC. You can help us by voting for Advanced Dental Care each day from now to September 30th.
Let's get a win for Dr. Jeremy Jorgenson and the Advanced Dental Care staff. Thank you for your continued loyalty and support!
Advanced Dental Care is a full-service dental office owned and operated by Dr. Jeremy Jorgenson. Conveniently located at 3033 Bristol St. Ste. AA, Costa Mesa, CA 92626.