February 1-15, 2020
"A healthy water challenge everyone can do!"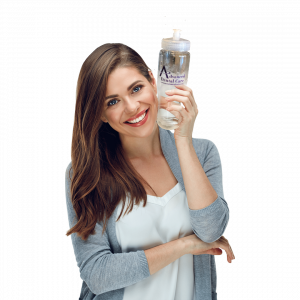 We're all about promoting healthy habits for mind, body, and TEETH! And there are some relatively easy ways we can all do better for ourselves like eating more fruits and vegetables, brushing and flossing twice a day, going for a 30 minute walk three times a week, etc. But as simple as those things sound, it's actually harder to commit than it seems.
So what's one thing that we already do everyday and doing more of can make us healthier? DRINKING WATER!
Benefits of Drinking Water
Water is a great alternative to teeth-staining coffees and teas, sugary/acidic sodas and juices and keeps us hydrated. When our bodies are well hydrated we can perform much better as our body has the resources it needs to restore and repair itself. According to Harvard Health, drinking water helps our bodies by:

carrying nutrients and oxygen to your cells
flushing bacteria from your bladder
aiding digestion
preventing constipation
cushioning joints
protecting organs and tissues
regulating body temperature
maintaining electrolyte (sodium) balance
We're making drinking water fun by challenging you, your family, friends, co-workers, anyone who can drink water – to participate in our ADC Water Challenge. It's so easy! Read more to learn how you can Drink Water and Win.
How to Participate in the ADC Water Challenge
Sign Up and Supplies
Participate on your own or as a team!
Join our Facebook group for support and fun ideas on how to make water more tasty: ADC Water Challenge
Pick up your supplies (water bottles, intake chart, drawstring bag) at our dental office: 3033 Bristol St. Ste. AA, Costa Mesa, CA 92626 starting January 22nd.
If you want to use your own water bottle, print the ADC Water Intake Log below.
The Challenge
Starting February 1-15th drink 1 gallon of water each day.
Post pics with you/team and your water bottle on Facebook and Instagram with the #adcwaterchallenge.
Don't forget to tag us @mycostamesadentist
Post the most pics by February 15th and you will win toothbrush kits and free custom teeth whitening trays for your whole team (up to 5 people)!
Good Luck!
For more information on how to participate email us at info@mycostamesadentist.com or give us a call at (714) 424-9099.