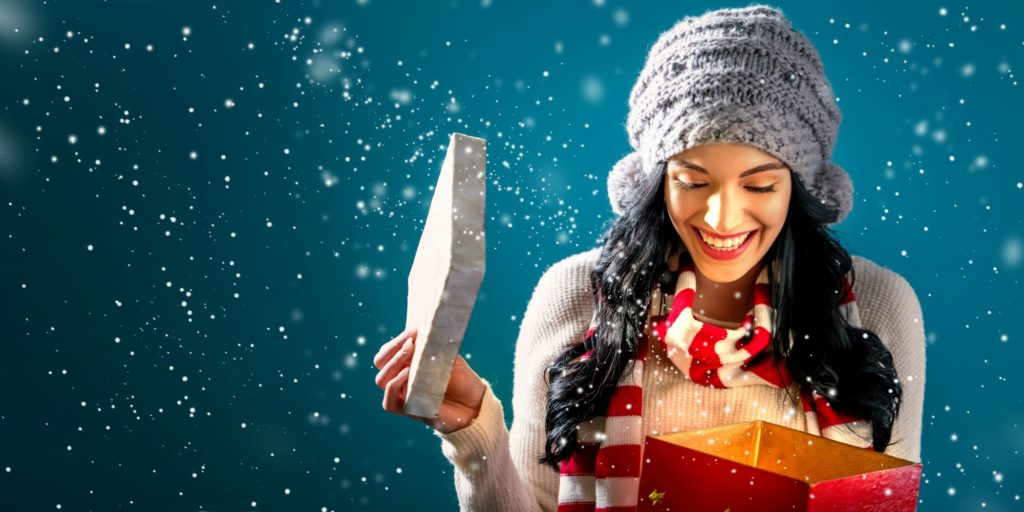 Are you looking for unique, thoughtful Christmas gifts and just totally out of ideas? We'll we've got some great dental deals for you! What is better than the gift of health and beauty for your loved ones?! If you've googled every variation of "gifts for husband", "gifts for the person who has everything", or "unique gift ideas" and come up with nothing, keep reading below!
We're offering 12 Days of Dental Deals. Each day from now until Christmas, we will announce a new dental deal that you can take advantage of until Christmas day. There is no better way to say I love you, I care about you, and I put a lot of thought into finding you the perfect Christmas gift than one of our 12 Dental Deals!
12 Days of Dental Deals
Just send us an email with deal you would like and we will send you a gift certificate that you can print or email to your family, friends, and co-workers.
Check back each day to see the next deal revealed!
Day 1: $5 Fluoride with Dental Cleaning
D

ay 2: $5 Zoom! Whitening Pens

Day 3: Free Retainers with Invisalign

Day 4: $250 Off Ceramic Crown (no ins

urance)

Day 5: $50 Off Icon Treatment

Day 6: $100 Off each Veneer (minimum 4)

Day 7: $50 Off Gum Recontouring (min 2 teeth)
Day 8: Free Zoom! Teeth Whitening with Invisalign

Day 9: 50% Off Laser Gum Therapy

Day 10: $25 Off TMJ Therapy

Day 1

1: $100 Off Root Canal (no insurance)

Day 12:

50% Zoom! Teeth Whitening
Looking for something even bigger? Check our our Be Smile Smart Plans or purchase a gift certificate here!
Advanced Dental Care was voted "Best General Dentist" in Orange County in 2020. Dr. Jeremy Jorgenson and his superior team provide full-service dental care in Costa Mesa, CA.
Call (714) 424-9099 or send an email to info@mycostamesadentist.com for more information. Check out our Services or Book an Appointment now!