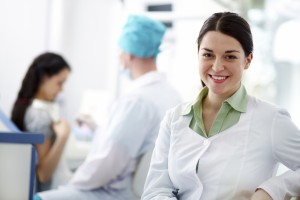 At Advanced Dental Care, we understand that dental care for adults with special needs, like intellectually disabled adults, is not always easy. With 4.9 million Americans living with developmental disabilities, oral hygiene and care is often a challenge. Often, this makes dental appointments seem almost impossible, causing regular dental appointments and necessary procedures to be placed on hold. Advanced Dental Care strives to make oral care easier for those with special needs and disabilities. Dr. Jorgenson offers special needs dentistry in Costa Mesa to ensure oral health is maintained.

Special Needs Dentistry
When treating a patient with special needs, a different approach must be taken to ensure their comfort and safety while providing care. Dr. Jorgenson is able to treat patients with special needs in office. His gentle and calm demeanor helps patients understand what they need to achieve optimum oral health.  In addition, our office is able to accommodate special needs patients if they need solo office time or extra privacy by reserving special appointments just for them.
We strive to help those with disabilities or special needs in a number of ways. In addition to providing tips and information about how to better care for oral health at home, we will work together to help maintain oral health. We offer the services needed to prevent infection and tooth loss while also preventing the need for extensive treatments. This is essential because we understand many special needs patients are not able to tolerate extensive or invasive procedures. We make it our goal to ensure patient comfort while working to protect oral health.
With a direct link between the health of the mouth and overall health, we understand you do not need another thing on your plate due to poor dental health. We tailor our approach to dentistry to accommodate the specific individual needs of a patient's medical conditions or mental and psychological limitations. With this in mind, we develop the best approach to treat each patient. As a result, we are also able to protect against the onset of any overall health complications that are linked to poor dental health, such as those caused from periodontal disease.
Helping those with Special Needs
Often, those with special needs have more dental caries and periodontal disease than the general population. This is widely due to the difficulty involved in maintaining home oral hygiene. Often, caregivers are not properly trained or educated to address the difficulties of brushing and flossing. We will offer the guidance and tips you need to make the task of oral care easier while at home to prevent dental complications.
With 63 percent of caregivers saying that the behavior of disabled adults has interfered in their ability to help them maintain oral hygiene, it is essential you work with a dentist in Costa Mesa for special needs dentistry to protect the health of your loved one.
If you are in need of a special needs dentist, please contact Advanced Dental Care to discuss setting up a dental appointment.